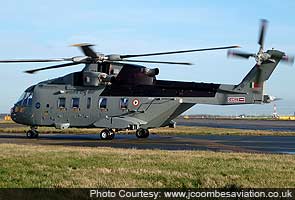 New Delhi:
India has started the process of cancelling a Rs 4,000-crore deal for 12 AgustaWestland helicopters because of allegations that the contract was won with kickbacks.
The Defence Ministry has sent a formal notice to AgustaWestland (AW) seeking cancellation of the contract. The company has seven days to respond.
"A showcause notice is an opportunity for the other person to explain their conduct," said Foreign Minister Salman Khurshid to NDTV, adding that it's premature to assume the deal will be revoked.
A CBI team is being sent to Italy to probe the charges of bribery, the Press Trust of India reported.
(Read: how bribes may have been routed to India)
Defence Minister AK Antony has stressed that the contract, signed in 2010, includes an integrity clause against bribery or the use of undue influence. The terms of the clause state that evidence of bribes will cause the agreement to be scrapped, the manufacturer will be blacklisted and obliged to refund any payments made.
Three of the helicopters, intended for use by VVIPs, have been delivered.
Today, India received copies of Italian court documents that charge AW's parent company, Finmecannica, with paying nearly 30 million euros or Rs 217 crore as bribes for the Indian deal. The Italian enquiry was against Finmeccanica's top executive, Giuseppe Orsi, who was arrested earlier this week, forcing India to commission an investigation by the CBI.
The Italian report says cash was allegedly handed to a cousin of former Indian Air Force Chief SP Tyagi, who denies wrongdoing, with more money funnelled via a web of middlemen and companies in London, Switzerland, Tunisia and Mauritius.
(Read: Middleman touched former air force chief SP Tyagi's feet, says Italian report)
The government, already battling other financial swindles and charges of pervasive corruption, has said that the tender for the AW helicopters was changed by its predecessor, the BJP-led NDA coalition.
(Read: Govt open to Joint Parliamentary Committee probe, says Kamal Nath)
However, the BJP counters that while its government requested the changes, they were notified by Prime Minister Manmohan Singh's government in 2006, and the deal was signed in 2010 on the government's watch.