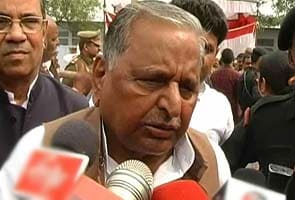 New Delhi:
The government has agreed to take a vote in both houses of parliament on its politically contentious decision to allow Foreign Direct Investment or FDI in retail. The decision ends a deadlock in parliament for days, stalling other key reforms and legislation.
This morning, the Speaker of the Lok Sabha, Meira Kumar, agreed to the opposition's demand for a debate followed by a vote on Tuesday and Wednesday next week. The opposition insisted on a demand for a vote in the Rajya Sabha or Upper House too, which was sanctioned at an all-party meeting called by Chairman of the House, Hamid Ansari.
(Track live updates here)
The vote is symbolic, but it will test the strength of the Congress party ahead of general elections in 2014. The opposition BJP and the Left say the reform is a sell-out to foreign chains such as Walmart that could force small family-owned stores to shut.
In the Lok Sabha, the debate will begin on Tuesday with voting likely the next day. With its allies on board, the government is likely to win the vote here.
But the math is far trickier in the Rajya Sabha, where the government needs the support of regional powerhouses Mayawati and Mulayam Singh Yadav. While both their parties oppose the reform, the government is banking on them abstaining in the lower house, thereby depriving the opposition of a majority. Mr Yadav said today that he remains opposed to the introduction of foreign supermarket chains in India, but said he will decide later whether to vote against the government in the Rajya Sabha.
(Read)
Since the winter session of parliament began on November 22, parliament has been paralysed. The opposition had rejected the government's suggestion for a debate that would not culminate in a vote. There are 16 days of parliament left in this session, and critical legislation is pending; the government is keen to introduce new reforms to allow greater foreign investment in the insurance and pension sectors, which need parliamentary approval.
The government and many industry leaders argue that a modern retail system would improve value and choice for consumers, create jobs and enable farmers to reduce wastage.
(with inputs from Agencies)