Chennai:
Jailed AIADMK chief VK Sasikala's
husband M Natarajan
died at a hospital in Chennai after multiple organ failure. The 74-year-old was admitted to Gleneagles Global Health City hospital last week for chest infection and his condition was "critical".
"It is with profound grief and sorrow that we announce the sad demise of Natarajan Maruthappa at 1.35 AM today," an official release issued by Shanmuga Priyan, chief operating officer of Gleneagles Global Health City, said.
VK Sasikala, currently lodged in the
central prison in Bengaluru
, has applied for 15-day parole to attend the last rites of Mr Natarajan.
"Natarajan Maruthappa was admitted to the intensive care unit (ICU), Gleneagles Global (Hospital), on March 16 with severe chest infection," the hospital had said in a statement last week.
Mr Natarajan was on ventilator support and his condition is critical," the hospital's chief operating officer, Shanmuga Priyan had said earlier last week.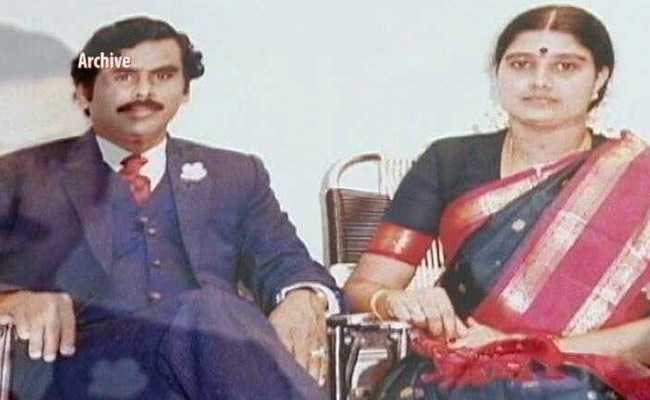 In October last year, Mr Natarajan underwent a
life-saving double organ transplant
and was discharged after having completely recovered. VK Sasikala, currently serving a four-year prison term in a disproportionate assets case, had visited her husband after she had requested parole for 15 days to visit her critically ill husband.
Mr Natarajan had a condition where his liver and kidney were failing and had a lung congestion, ahead of the twin organ transplant.
He underwent tracheostomy in October last year, and was on ventilator support before he was discharged.
VK Sasikala was married to Natarajan Maruthappa, a former government public relations officer for 33 years. He was the first to have introduced Sasikala to former Tamil Nadu Chief Minister J Jayalalithaa.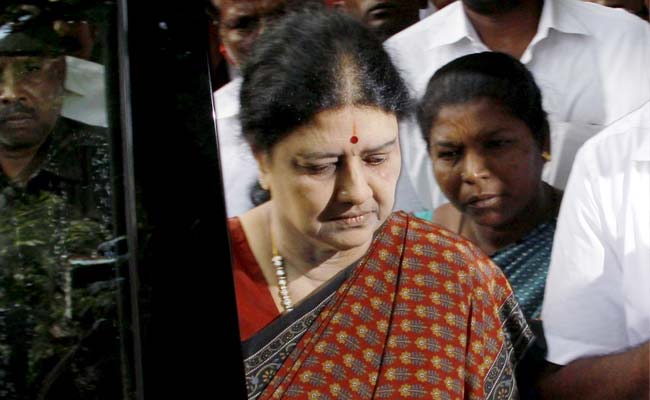 Mr Natarajan was among Sasikala's relatives who were expelled by Jayalalithaa from her Poes Garden home in Chennai; she accused them of working against her interests. Sasikala's nephew TTV Dhinakaran was among those thrown out.
J Jayalalithaa let VK Sasikala back on her side on the condition that Sasikala would end all ties with her family, including her husband.
Sasikala dropped her husband's name last year and added the prefix VK to revert to her maiden name, soon after she was appointed general secretary of the AIADMK.