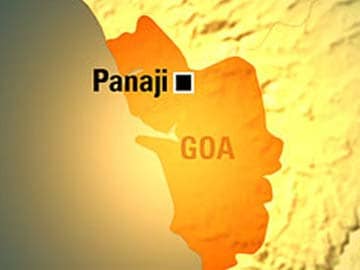 Panaji:
The Goa airport at Dabolim has issued 357 Visa-on-Arrival (VoA) within ten days of the commencement of this facility by the Centre, offering a glimmer of hope to the sagging tourism in the state, officials said today.
The VoA facility was launched by the Union Home Ministry on November 27. Soon after the notification, the Dabolim airport started the process of issuing visas from December 4.
A total of 43 countries have been extended this facility and Goa is one of the nine airports which has been selected for providing the VoA facility.
Of the total number, the highest number of 183 VoA has been issued to tourists from Ukraine followed by 154 to those from Russia. While 7 VoA have been issued to tourists from Germany, those from Jordan, Singapore and the US have been issued 3, 1 and 4 VoA respectively.
Foreign nationals from Australia, New Zealand, Israel and Philippines have also been issued VoA each as per data furnished by the Goa airport.
Ameya Abhyankar, Director of Tourism, said this facility will give a big boost to tourism and global visitors from the enlisted 43 countries which have been selected for the VoA facility can avail of this benefit in a big way.
"This facility for providing Visas on Arrival has just begun and we are confident that it will pick up during the peak season and in the New Year," said Abhyankar.
The Airport Director at Dabolim Airport K S Rao said that the tourism industry is expecting a rush for VoA during the Christmas season and New Year.
"By the next season we will get an overwhelming response," he said adding that all arrangements required for expediting the issue of VoA have been put in place. He explained that an international visitor seeking a VoA can avail this facility within 10-15 minutes of landing at the airport.
"If there is not much rush one could get this VoA within five minutes after submitting the form, photograph and payment of fee," he said.
With the launch of the VoA facility, Goa Tourism is expecting a surge in foreign tourist arrivals from the existing 12 per cent to 15 per cent.
The list of 43 countries considered for Visa on Arrival Facility are Australia, Brazil, Cambodia, Cook Islands, Djibouti, Fiji, Finland, Germany, Indonesia, Israel, Japan, Jordan, Kenya, Kiribati, Laos, Luxembourg, Marshal Islands, Mauritius, Mexico, Micronesia, Myanmar, Nauru, New Zealand, Niue Island, Norway, Oman, Palau, Palestine, Papua New Guinea, Philippines, Republic of Korea, Russia, Samoa, Singapore, Solomon Islands, Thailand, Tonga, Tuvalu, UAE, Ukraine, USA, Vanuatu and Vietnam.
Get Breaking news, live coverage, and Latest News from India and around the world on NDTV.com. Catch all the Live TV action on NDTV 24x7 and NDTV India. Like us on Facebook or follow us on Twitter and Instagram for latest news and live news updates.