Shimla:
Himachal Pradesh Chief Minister Virbhadra Singh has shown his party the Congress who is boss in the hill state by turning the process of picking candidates for next month's assembly elections into a show of strength. But the real test for the 83-year-old will be whether the Congress will agree to field
Virbhadra Singh's son Vikramaditya
for the elections, to be held on November 9.
The Chief Minister has opted to contest from a new constituency, Arki, making it clear that he wants Vikramaditya to contest from Shimla Rural, a seat that Virbhadra Singh had won in 2012. But that will give fresh ammunition to the BJP, which has been attacking the Congress for choosing "
Vanshwad
(dynastic)" politics over "
Vikaswad
(developmental)" politics. The Congress is yet to announce candidates for nine seats and the uncertainty over whether Vikramaditya, 28, will contest is expected to be resolved soon.
Virbhadra Singh's critics point out that in the only state that the Congress has won recently, Punjab, the party's Captain Amrinder Singh insisted on fielding only one person from a family, denying ticket to Navjot Singh Sindhu's wife since the cricketer-turned-politician was also contesting.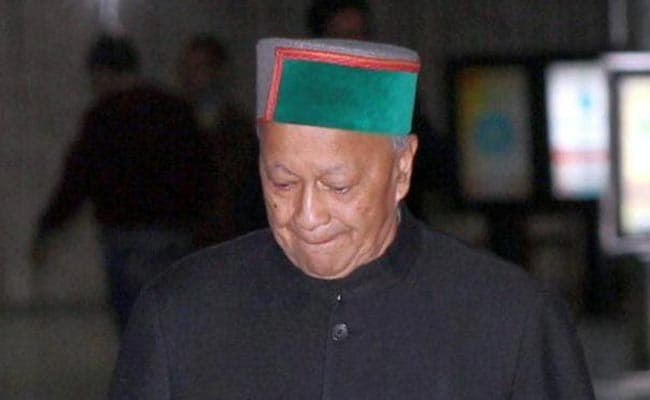 Mr Singh has had a virtual walkover with the Congress leadership in the
first list of 59 candidates
released earlier this week. It comes after a struggle that saw him write angry letters to Congress President Sonia Gandhi and her son and deputy Rahul Gandhi, complaining that he was unhappy and didn't want to contest elections. His target was Congress state chief Sukhwinder Singh Sukhu, part of a new batch leaders mentored by the party in Himachal Pradesh.
27 of the Congress' 36 legislators sided with Virbhadra Singh, making it clear that they would also not contest if he did not, and Rahul Gandhi has reportedly calculated that it is better to accommodate the veteran leader than to antagonise him.
They also convinced another unhappy leader and cabinet minister GS Bali to stay back with the Congress. "What we drove home was that there is more factionalism and infighting in the BJP, so there is no point,'' said a senior party leader.
Virbhadra Singh has also ensured that chief rival
Sukhwinder Singh Sukhu
was removed as campaign chief shortly after his appointment. Mr Sukhu is also contesting the Himachal elections and the Chief Minister took a dig at him after filing nomination papers from Arki today, saying, "As per rules, the state Congress president should manage polls instead of contesting them. But if he (Sukhwinder Singh Sukhu) has decided to enter the fray, someone else should be made the state party chief for smooth conduct of elections."
The BJP won Arki in the last two elections; Virbhadra Singh, who has been attacked by the BJP over a corruption cases he faces, had earlier said he would contest a seat that the Congress has not won.
Votes will counted in Himachal Pradesh on December 18.