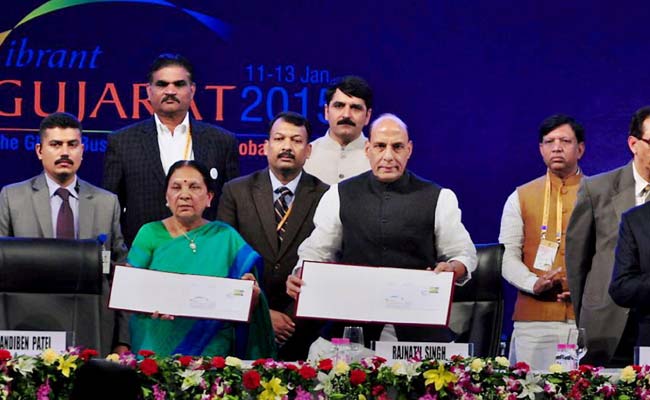 Gandhinagar:
Gujarat and the US-based payment solution provider Master Card have signed an agreement for strategic co-operation to accelerate electronic payments processes involving government, businesses, as well as the transit and tourism industry.
The MOU signed on the sidelines of Vibrant Gujarat Summit in Gandhinagar aims to improve access to money and create improved transparency, and speed in payments that would benefit consumers, small businesses and craftsmen, as well as state and municipal departments, Master Card said in a statement.
"MasterCard will kick off the collaboration by focusing on a number of strategic areas. Both parties will work together to digitize and streamline the procurement payment process in various departments, municipalities and various state Public Sector Undertakings (PSUs)," it said.
They will develop a mobile-based solution for the transfer of government benefits to beneficiaries, it said. The state and MasterCard will also seek to enhance the already robust public transportation system by creating a common transit card for travellers using the metro, and all state and city buses, it added.
The MoU was signed by Vicky Bindra, President, Asia Pacific for MasterCard and Anil Kumar Yadav, Director (Institutional Finance) and Additional Secretary.
Finance Minister Arun Jaitley, Gujarat Chief Minister Anandiben Patel, among others, were also present on the occasion.