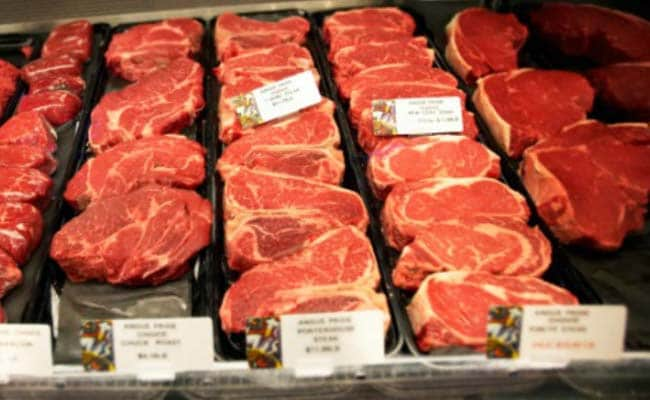 Ranchi:
The Vishva Hindu Parishad (VHP) on Thursday demanded that illegal slaughter houses flourishing in Jharkhand should be closed and sealed in line with neighbouring Uttar Pradesh."We also demand that beef should be banned in line with Maharashtra," said Pramod Mishra, VHP's Bihar and Jharkhand head to news agency IANS.
"Both Uttar Pradesh and Jharkhand are BJP-ruled states. But their Chief Ministers are functioning differently. In Jharkhand, cow slaughter has been banned since 2005, but it has not been implemented effectively," Mr Mishra told IANS.
He also said, "BJP president Amit Shah has fulfilled his promise in Uttar Pradesh by ensuring closure of illegal slaughter houses. When will the abattoirs in Jharkhand be closed? When will the cattle smuggling stop in Jharkhand?"
"In Jharkhand, cattle smuggling worth more than Rs 300 crore is taking place. The cattle of the state are smuggled to Bangladesh," Mr Mishra said.
The Raghubar Das-led-BJP government in Jharkhand is indifferent to all these activities, he said.
He alleged there is rampant slaughter of cattle, including cows, in the state.