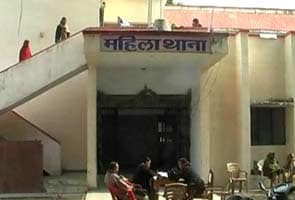 Gonda, Uttar Pradesh:
A judge in Uttar Pradesh has been accused of molesting a 13-year-old in his chambers at a court in the Gonda district, a three-hour drive from the state capital of Lucknow.
The teen's family has filed a police complaint alleging that on Monday, the judge made the child undress and touched her inappropriately, claiming that he was trying to determine whether she is a minor.
Another woman who is 21 says that the judge molested her as well in his chamber on the same day, but it's unclear why she did not report him to the police.
Both the alleged victims were testifying to the judge in cases of kidnapping.
The police says that to register a case against the judge, it needs permission from the Allahabad High Court, which is awaited. But the administrative judge there says that his sanction is not needed for the police to register a case.
Lawyers boycotted the court in Gonda on Wednesday and vandalised the judge's chambers, demanding his arrest.
The Allahabad High Court has asked the district judge of Gonda to submit a report on the incident.