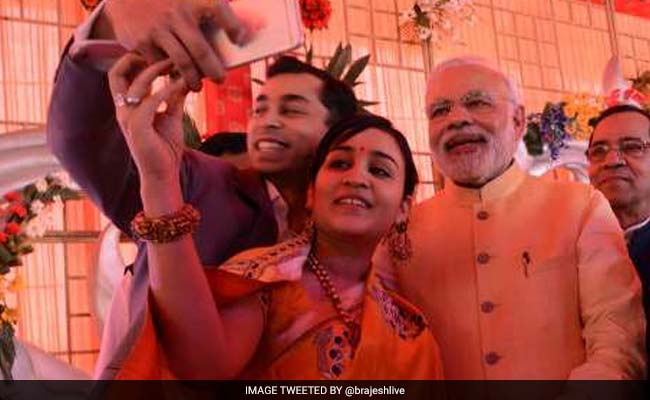 Highlights
Aparna Yadav married to Mulayam Singh's younger son
She is 26, running against BJP's Rita Bahuguna Joshi in Lucknow
Made headlines late last year for a selfie with PM Modi
New Delhi:
Chief Minister Akhilesh Yadav not just supports the political ambition of his sister-in-law, but wants her "to be the urban face of the party," according to
the 26-year-old relative in question
.
Aparna Yadav began her campaign today for Lucknow Cantonment,
one of nine seats in the capital of Uttar Pradesh
. Wearing a yellow-coloured sari with a grey shawl draped over her head, Ms Yadav said that insinuations of the Chief Minister resisting her candidacy is malicious gossip. For the last few months,
Aparna Yadav was seen as a fixture of the group backing Shivpal Yadav
, who is Akhilesh Yadav's uncle and was sacked as a minister. A rollicking contest for power between the Chief Minister and Shivpal Yadav, 61, led to a far more perilous feud - between Akhilesh Yadav and his father and party patriarch, Mulayam Singh.
"It is wrong to say I was in Shivpal's camp. The family should be united," professed Aparna Yadav, a day after she told NDTV that "Shivpal is the backbone of the party," a compliment that is unlikely to have contributed to a détente in the family drama.
In 2011, Aparna Yadav married Prateek Yadav,
Mulayam Singh's younger son from his second marriage
. At 28, Prateek Yadav has amassed a large real estate empire that includes a high-end gym where he is often seen pumping. More recently, he appropriated his own media space by
flashing his blue, four-crore Lamborghini on the streets of Lucknow
. He has a young daughter with Aparna, who said any snark about the Lamborghini is unwarranted. "It is not distasteful. He is a businessman and has nothing to do with politics. There are politicians who wear expensive clothes," he said..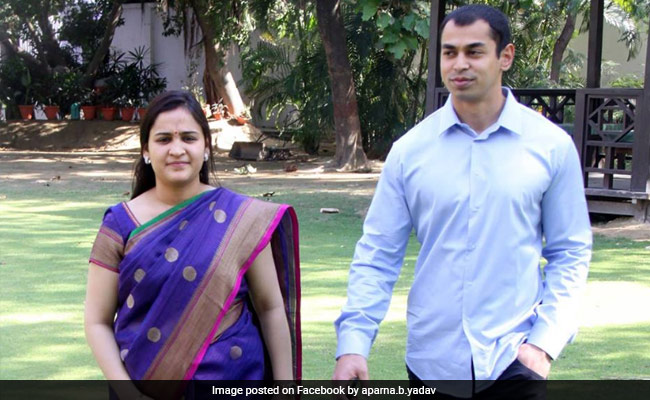 Mulayam Singh's younger daughter-in-law (Akhilesh Yadav' wife Dimple represents their party in parliament) is the 22nd member of the family to become a career politician. She told NDTV that at first, she was resistant to running for office, but her "mother-in-law insisted". Mulayam Singh's second wife, Sadhna Gupta, reportedly keen to ensure that Akhilesh Yadav is not the sole successor to his father's political might asked for Aparna Yadav to be named a candidate for this election. Mulayam Singh released a list of contenders that included her; a rival list from Akhilesh Yadav did not. Later, they compromised on their choices for candidates.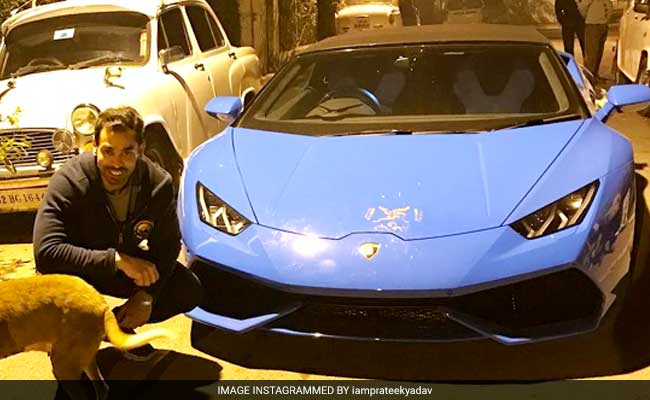 In the election, Aparna Yadav
is up against Rita Bahuguna Joshi
, 67, who, after two decades with the Congress, moved over to the BJP. Ms Joshi holds the Lucknow Cantt seat, a constituency which the Samajawadi Party has never won. In October last year, Aparna Yadav was quick to get a selfie with Prime Minister Narendra Modi at a family function that he attended in Lucknow. "What's wrong with that? He is everyone's PM," she said, adding that though her father-in-law was also photographed with the PM, it was her selfie that generated controversy with the media and others questioning what it signaled on political affiliation.