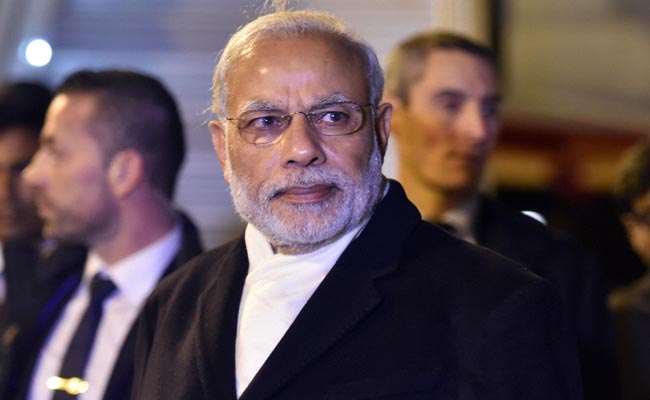 New Delhi:
US President Donald Trump invited Prime Minister Narendra Modi
to visit the United States later this year, during a phone call on Tuesday, four days after the Republican President took oath as the 45th President of the US. During the call, "President Trump emphasised that the US considers India a true friend and partner in addressing challenges around the world," the White House said in a readout of the call.
The leaders discussed economic and defence co-operations and regional security issues, the White House said in a statement. He was the fifth word leader President Trump spoke to after coming to office.
The conversation took place at 11:30 pm IST, that is 1 pm in Washington.
PM Modi had been one of the first leaders to congratulate President Trump after his victory in the November elections and the inauguration last week. In a series of tweets, the Prime Minister had said he looked forward to working with President Trump to "further deepen" India-US ties and "realise the full potential of our cooperation".
President Trump, whose "Buy American, Hire American" policy and plans to clamp down on H-1B visas has caused some unease in the Indian IT industry, has so far been positive about India. During his election campaign, he mentioned India as the only other nation besides Israel, with which he wanted to strengthen ties. Expressing personal admiration for PM Modi, Mr Trump had called him a "great man" who was "very energetic in reforming India's bureaucracy".
Mr Trump also said he had "great confidence" in India. "Generations of Indian and Hindu Americans have strengthened our country...your values of hard work, education and enterprise have truly enriched our nation."
US markets account for more than half of India's 108-billion IT exports. Every year, thousands of Indians go to work in the US with H-1B visas. But Mr Trump has been outspoken about H-1B visas, which enable US companies to get skilled and cheap labour from other nations.
Before his telephonic conversation with PM Modi, President Trump has spoken with Canadian Prime Minister Justin Trudeau, Mexican Premier Pena Nieto, Israeli Prime Minister Benjamin Netanyahu and Egyptian President Abdel Fattah el-Sisi.