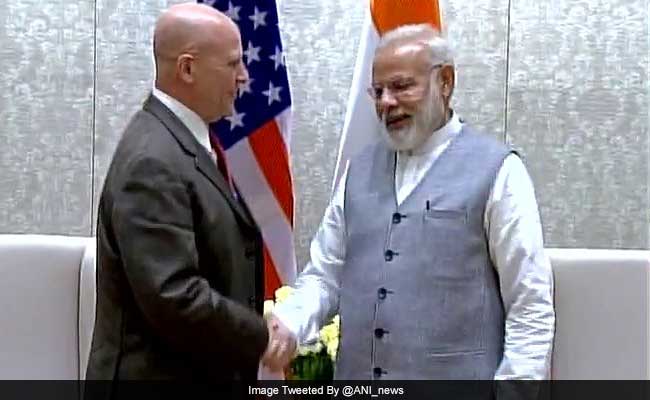 New Delhi:
India and US held detailed talks on counter-terrorism and strategic cooperation during the visit of HR McMaster in Delhi today. The US National Security Advisor, who has already visited Islamabad and Kabul, met Prime Minister Narendra Modi his Indian counterpart Ajit Doval this morning.
"NSA McMaster emphasised the importance of the US-India strategic relationship and reaffirmed India's designation as a major defense Partner," a statement from the US embassy read. The two sides discussed a range of "bilateral and regional issues, including their shared interest in increasing defense and counterterrorism cooperation".
Mr McMaster and Mr Doval have held detailed discussions on Indo-US relations especially the security aspect of the ties. During his meeting with Prime Minister Nawaz Sharif in Islamabad, the US NSA had hinted that Washington could take a tougher stance on Pakistan, said sources.
Mr McMaster's visit is a first by a top member of President Donald Trump's administration to South Asia. The Republican President, who to over in January after a decade of Democrat administration, is out to deepen counter-terrorism cooperation with India and expand it further.
Last month Mr Doval visited the US, where besides Mr McMaster, he met Defense Secretary James Mattis and Secretary of Homeland Security John Kelly. During their meeting at the White House, Mr Doval and Mr McMaster agreed that the two nations will work as partners to "combat the full spectrum" of terrorist threats, a senior US official had said.
Mr McMaster had replaced Michael Flynn a few weeks after the President Trump took over following a controversy about Russian diplomats during the transition and election campaign. He is seen as having a very positive view about India.