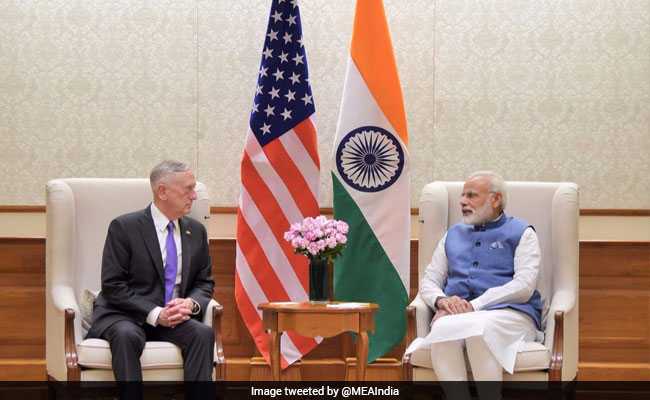 New Delhi:
Enhanced cooperation between India and the US, regionally and globally, in pursuing shared priorities for peace, stability and combating terrorism were discussed when visiting Secretary of Defence James Mattis met Prime Minister Narendra Modi today.
During the meeting, PM Modi appreciated the close engagement between India and the US on regional and global issues of mutual concern, according to a PMO statement.
The prime minister recalled his "wide-ranging, candid, and fruitful discussions" with President Donald Trump during his visit to the United States in June this year, the statement said.
During that meeting between PM Modi and the US president, both sides had reaffirmed their resolve to further develop their strong strategic partnership.
Mr Mattis briefed the prime minister on the progress in advancing the bilateral agenda and implementing the decisions taken during that visit, the statement said.
Earlier, Mr Mattis held wide-ranging talks with Defence Minister Nirmala Sitharaman.