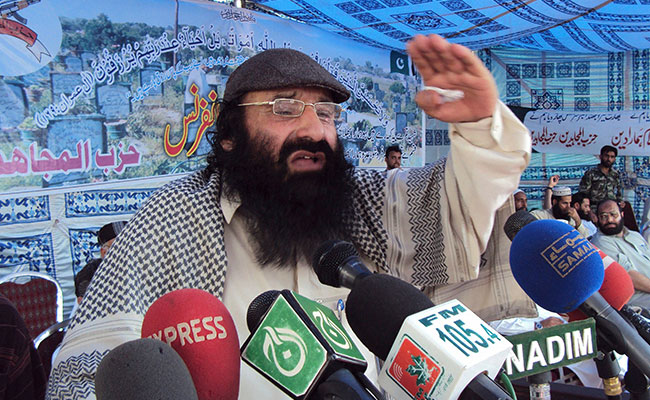 New Delhi:
The US government's decision to declare Syed Salahuddin, chief of the terrorist group Hizbul Mujahideen, a global terrorist would help in choking his movements and financing, Union Home Secretary Rajiv Mehrishi said on Tuesday. Salahuddin was a "coward" who had "run away" to Pakistan, Mr Mehrishi said.
"What the US did is correct. He (Salahuddin) is a terrorist and he has now been declared so. This declaration by the US may probably help in impacting his movements and funding," Mr Mehrishi told reporters on the sidelines of an event in Delhi.
The US yesterday categorised Salahuddin a specially designated global terrorist, a move welcomed by India which said it underlines quite strongly that both the countries face the threat of terrorism.
Foreign Secretary S Jaishankar had said in Washington that the designation was "a strong signal coming out of the administration that it is committed to ending terror in all forms".
"We should take the step for what it is. It is fixing responsibility, highlighting the problem. There is a signalling out of it, it is focusing on a particular group and particular individual. None of us can really miss that message," he said.
The move by the US State Department came just hours before the first meeting between Prime Minister Narendra Modi and President Donald Trump at the White House.
As a consequence of this designation, US citizens are prohibited from engaging in transactions with Salahuddin. All of Salahuddin's property and interests in property subject to US jurisdiction are also blocked.
Calling the move "completely unjustified", Pakistan came out in defence of Salahuddin. "The designation of individuals supporting the Kashmiri right to self-determination as terrorists is completely unjustified," a Pakistani spokesperson said in a statement that did not name the 71-year-old.