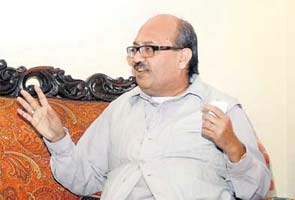 Lucknow:
Uttar Pradesh Chief Minister Akhilesh Yadav appears to have decided to go easy on former Samajwadi Party (SP) leader Amar Singh in an alleged case of money laundering.
The charges against Mr Singh, from his tenure as UP Development Council chairman, will no longer be investigated by the state police's Economic Offences Wing. The alleged irregularities of Rs 400 crore will be looked into by a tiny police station in Bapupurwa, Kanpur.
Mr Singh was the council's chairman from 2003 to 2007.
While the BSP has questioned the move, the SP claims it's only working to ensure a fair probe. "We want the inquiry that began during the BSP's rule to be unbiased," said Rajendra Chaudhary, SP spokesperson.
The case was registered in October 2010 on the complaint of Shiva Kant Tripathi, who runs an NGO in Kanpur.
Asked what would have prompted the state government to shift the case, Mr Singh said: "Ask the state government. I didn't beg (SP chief) Mulayam Singh Yadav for it."
"Any probe into the UP Development Council would mean a probe against Mulayam Singh Yadav," said Mr Singh, who quit the SP in January 2010 after falling out with Mr Yadav.
Mr Singh had appealed in the Allahabad High Court for quashing of the FIR. But the court asked the Enforcement Directorate to probe the case and allowed the Mayawati government to choose any state agency to look into the criminal charges of fraud.
While the criminal charges will be looked into by the Kanpur Police, this won't affect the Enforcement Directorate's probe against Mr Singh.