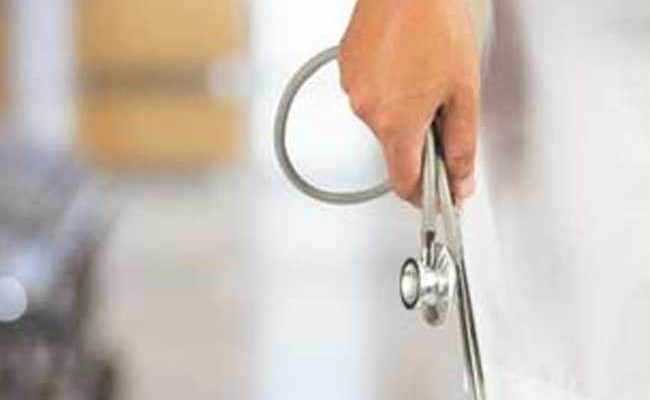 Lucknow:
Government doctors in Uttar Pradesh under the banner of Provincial Medical Services Association-UP announced on Monday their decision to wear black bands on October 1 in support of their demands including promotion issues and non-practice allowance.
"Government doctors across the state will register their protest while discharging their duties by wearing black bands to protest insensitivity shown towards them by the authorities," a statement issued by the association said.
Association president Dr Ashok Kumar Yadav alleged at a press conference in Lucknow that government doctors were "being targeted" and held responsible for the shortcomings in the health services "without any fault of theirs".
Mr Yadav, who is a senior consultant at Dr SP Mukherjee (civil) Hospital in Lucknow also said that government doctors were over-burdened.
He said the 18-point charter of demands, which will be handed over to Chief Minister Yogi Adityanath, included time-bound promotion and non-practice allowance, besides special allowance for specialists and rural allowance for those serving in the villages.
The association claims membership of 15,000 government doctors.