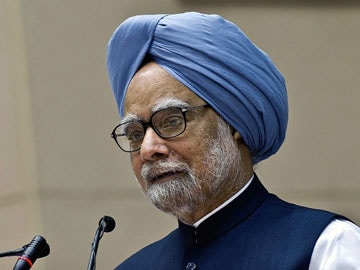 New Delhi:
Prime Minister Manmohan Singh today could not attend the 'At-Home' reception hosted by Army Chief General Bikram Singh as he was indisposed.
The Prime Minister was suffering from cold and was advised by the doctors not to venture out.
However, he attended the Congress Core Group meeting held at his residence, sources said in Delhi.
The Army Chief had hosted the 'At-Home' reception on the occasion of the Army Day celebrated to mark the taking over of first Indian as the commander-in-chief of the force.
President Pranab Mukherjee, UPA Chairperson Sonia Gandhi, Defence Minister A K Antony and External Affairs Minister Salman Khurshid attended the function.
The Prime Minister usually attends the receptions hosted by the three services on their respective raising days.
In his message to the force on Army Day, the Prime Minister said, "The government remains committed to keep the Army equipped, trained and ready for all its missions and to ensure the welfare of those in service as well as ex-servicemen and their families."
Dr Singh lauded the force for the manner in which it responded to challenges "along the borders and to the natural calamity in Uttarakhand hills".
In his message on the occasion, Defence Minister A K Antony said there would be many challenges for the force in the future.
"We will surely surmount those challenges with confidence and zeal, that have been the hallmark of the Army," he said.