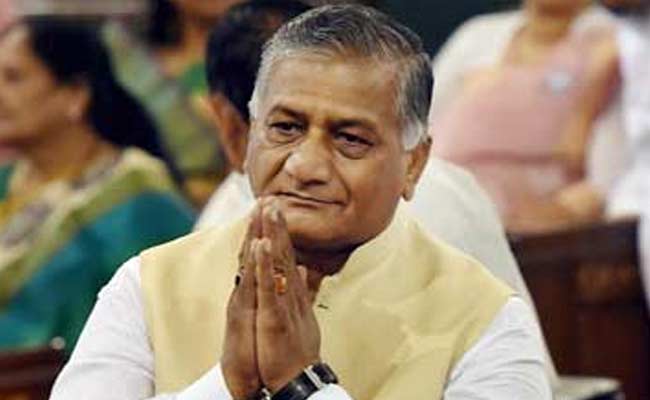 Srinagar:
Union Minister of State for External Affairs and BJP leader General (Retired) V K Singh will visit Kashmir on Saturday to interact with the party leaders and candidates for the forthcoming Assembly elections.
"General Singh will be visiting Kashmir tomorrow. He will interact with party leaders and BJP candidates for the forthcoming elections," a spokesman of the BJP's Kashmir unit Khalid Jehangir told PTI on Friday.
This will be General Singh's first visit to Kashmir since he made startling claim last year that Kashmir politicians were allegedly paid money by the Army for "stability".
General Singh's claim had triggered a political storm in the state with the state Legislature issuing summons to him for explaining his position.