Highlights
Yogi Adityanath blamed "overconfidence" for bypoll loss
SP and BSP combine was seen as a test of opposition unity
BJP leaders said they were caught short by suddenness of the tie-up
Gorakhpur:
Uttar Pradesh Chief Minister Yogi Adityanath, whose home base Gorakhpur went to the Samajwadi Party on Wednesday in a
staggering upset
for the ruling BJP in bypolls, blamed "overconfidence" and conceded that his party underestimated the potency of an Akhilesh Yadav-Mayawati combo.
"SP, BSP and Congress were separate but in the middle of the election they decided to do a deal and form an alliance. We failed to understand it, and somehow, overconfidence was one of the reasons for it," Yogi Adityanath said in his first reaction. "We will form a strategy to tackle this political trading between the SP-BSP."
Less than a year after its spectacular victory in UP, the BJP has
lost the key seats
of Phulpur and Gorakhpur to the Samajwadi Party. Gorakhpur was won five times by Yogi Adityanath until he became Chief Minister last year. Phulpur was vacated by Keshav Prasad Maurya, who became his deputy.
To put up a
credible challenge
on Yogi Adityanath's turf, the Samajwadi Party (SP) and Mayawati's Bahujan Samaj Party (BSP) joined hands in a quid pro quo in which the Samajwadi is to help the BSP in Rajya Sabha polls.
What he had disparaged as a "snake and mongoose" alliance has delivered a glancing blow to the priest-politician who became the BJP's mascot and chief campaigner after the colossal UP win.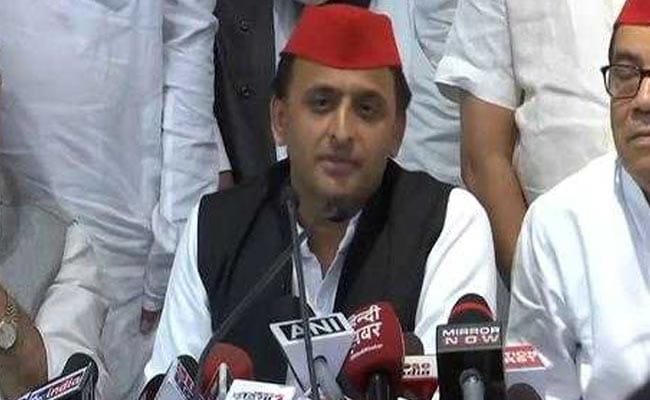 While campaigning for the bypolls, the saffron-robed chief minister even declared them a "dress rehearsal" for 2019.
On Wednesday, he contradicted himself when asked whether the defeat should worry the BJP. "Local issues are crucial in by-polls. In national polls there will be different issues. Prime Minister Narendra Modi's development agenda will play a role there," he said.
The Akhilesh-Mayawati combine was seen as a test of opposition unity and the ability of enemies and frenemies to set aside their differences to fight the BJP in the general election due next year.
But BJP leaders said they were caught short by the suddenness of the tie-up and failed to do the math. "We didn't expect that the BSP's vote will be transferred to SP in such a manner," said Deputy Chief Minister Keshav Maurya, adding, "We will analyze and prepare for a situation in future when BSP, SP and Congress can come together and also make our strategy for winning the 2019 elections," he said.
The BJP has held Gorakhpur since 1989. Phulpur was important for the BJP as it scooped up the seat for the first time in 2014 in a "Modi wave". The seat was represented by India's first Prime Minister Jawaharlal Nehru and later became a BSP stronghold.