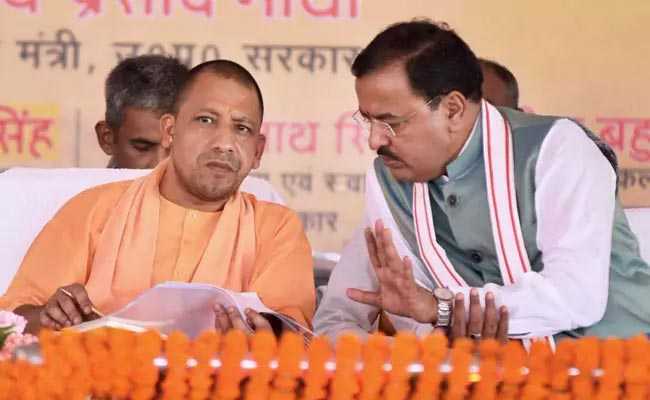 Lucknow:
Keshav Prasad Maurya, whose parliamentary seat in Uttar Pradesh
went to the Samajwadi Party in a staggering upset
for the ruling BJP on Wednesday, conceded that his party was ambushed by bitter rivals Akhilesh Yadav and Mayawati joining forces in an unusual experiment ahead of the 2019 national election.
The BJP, which won a spectacular victory in UP less than a year ago,
is set to lose the key seats
of Phulpur and Gorakhpur to the Samajwadi Party. Gorakhpur was the constituency of five-time MP Yogi Adityanath till he became Chief Minister last year. Phulpur was vacated by Keshav Maurya when he became his deputy.
To put up a credible challenge on Yogi Adityanath's turf, the Samajwadi Party (SP) and Mayawati's Bahujan Samaj Party (BSP) joined hands in a quid pro quo in which the Samajwadi was to help the BSP in Rajya Sabha polls. It paid off.
BJP leaders admitted that they were outdone.
"We didn't expect that the BSP's vote will be transferred to SP in such a manner," said Keshav Maurya, acknowledging his party's defeat even before the results were declared.
"We will analyze after seeing the final results and prepare for a situation in future when BSP, SP and Congress can come together and also make our strategy for winning the 2019 elections," he said.
Gorakhpur, said Keshav Maurya, has always been a stronghold.
"Lower voting and the combination of SP and BSP have been the two biggest reasons behind how the results are shaping up," he assessed.
The BJP has held Gorakhpur since 1989. Phulpur was important for the BJP as it won the seat for the first time in 2014. It was represented by India's first Prime Minister Jawaharlal Nehru and later became a BSP stronghold.
"It is obviously not a satisfactory result. But one thing is certain that the SP was about to lose and the BSP's support helped it. We have to adapt our strategy now," said Sidharth Nath Singh, the Health Minister of UP.
"We never thought that there would be a SP-BSP alliance. That was not part of our strategy. We didn't get enough time to do the math and understand the people," he added.