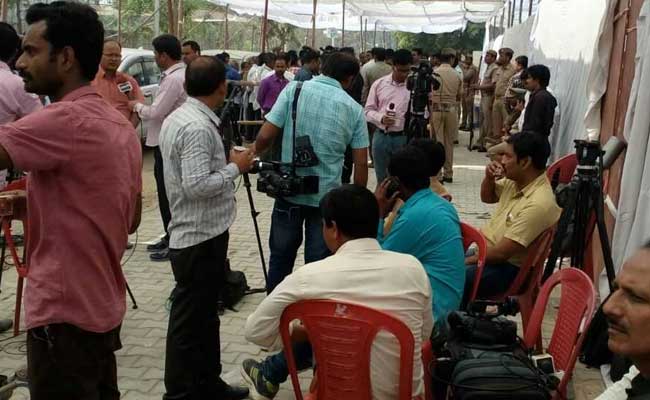 Highlights
In Gorakhpur, media banned from counting centre
Reports: Media banned when gap started narrowing between BJP, SP
SP candidate leading over BJP in Gorakhpur
Gorakhpur:
Setting up a huge political controversy, officials in Uttar Pradesh's Gorakhpur - the home base of Chief Minister Yogi Adityanath -
blacked out the counting for parliamentary bypolls
and banned the media allegedly as soon as trends started favouring the opposition candidate over that of the ruling BJP. The media regained access only after protests and political outrage.
The Samajwadi Party's Praveen Kumar Nishad was leading over BJP's Upendra Dutt Shukla when the media was blocked from the Department of Commerce at the Gorakhpur University, where the votes were being counted. The media, which gets special Election Commission cards to cover the process, was kept 15 feet from the area and the sight was blocked by curtains, which has never happened before.
District Magistrate Rajeev Rautela reportedly walked into the counting centre and stopped personnel from giving updates to the media.
The assembly in Lucknow was adjourned over loud protests by the opposition. Chaos erupted in parliament, where slogans of "shame" were directed at the BJP by the opposition, which has repeatedly questioned election results and alleged the tampering of Electronic Voting Machines or EVMs.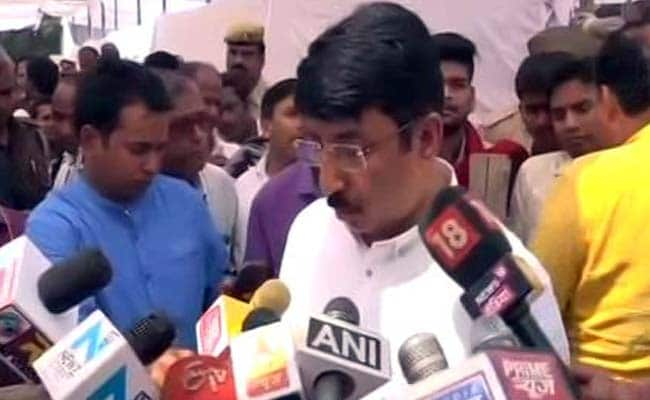 Denying that his move was linked to the worrying trends for the ruling party, Rajeev Rautela told the media: "You can shoot as much as you want. The Election Commission says media is not allowed where EVMs are in circulation."
Bypolls were held in Gorakhpur as the seat fell vacant when five-time parliamentarian Yogi Adityanath vacated the seat after becoming Chief Minister last year. The BJP has held the seat since 1989.
The Samajwadi Party went on to win the
by-polls in Gorakphpur
, and
Phulpur
, which was vacated by his deputy Keshav Prasad Maurya.
In both seats, the Samajwadi Party and Mayawati's BSP - regional heavyweights and bitter rivals - pooled resources in a rare deal that includes the Samajwadi's support for the BSP in Rajya Sabha elections in UP later this month.
With his pride at stake, Yogi Adityanath campaigned hard in both constituencies, describing the by-elections as a dress rehearsal for the general election next year.
The BJP's Aijaz Ilmi said: "There can be no grounds to keep the media out unless there was some sort of disturbance."