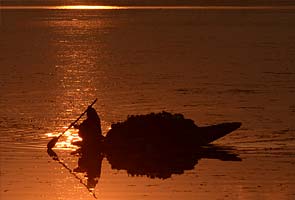 New Delhi:
The United Kingdom today lifted its two-decade old advisory for its nationals against travel to Srinagar, Jammu and Ladakh, citing "improvements in the security situation" there.
In a letter to Jammu and Kashmir Chief Minister Omar Abdullah, the UK High Commissioner to India Sir James Bevan said "the improvements in the security situation has led us (the UK) to lift the advisory against UK citizens travelling to both the cities of Jammu and Srinagar and travel between these two cities on the Jammu-Srinagar highway".
Sir James added he is "confident that this measure will encourage more UK tourists and businesses to visit which should in turn benefit the local economy".
The UK is the third country to lift the ban on travel to these places in the state after Germany and Japan.
However, the official press officer in the UK High Commission here said the advisory against travelling to rest of the state was still in place.
"We advise against all travel to rural areas of Jammu and Kashmir other than Ladakh; all travel in the immediate vicinity of the border with Pakistan, other than at Wagah," the advisory said.
Countries, including the US, Australia and New Zealand still have advisories against travelling to Jammu and Kashmir despite repeated requests by the state government to lift these restrictions.
The travel advisories were imposed after the outbreak of militancy in the state after 1989 and abduction of foreign tourists.