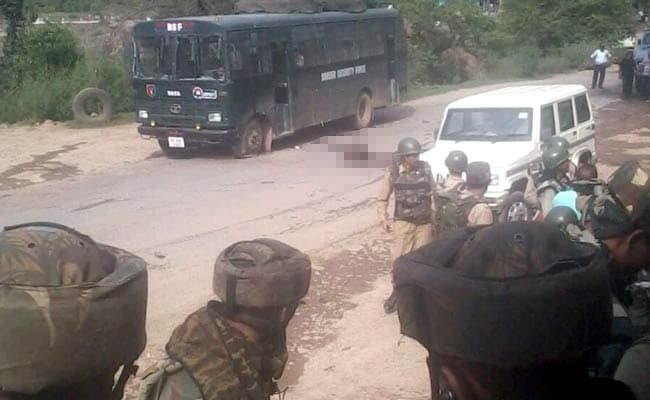 The Union Home Ministry had warned the Jammu and Kashmir Police more than two months ago about a possible attack on the Udhampur highway where terrorists opened fire today at a Border Security Force convoy, sources have said.
In a big breakthrough, one of the two terrorists was caught alive and is being interrogated. The police said preliminary investigations show his name is Usman and he is from Faislabad in Pakistan.
Sources said since the first inputs given to the J&K police at the end of May, multiple advisories were sent both by the Home Ministry and the Intelligence Bureau that Udhampur was a possible target.
The attack has heightened concerns as this stretch of the highway is often used by pilgrims headed to Amarnath. It was last attacked 15 years ago.
"An attack on this stretch of the NH after a very long time. Worrying development because area was militant free," tweeted former J&K Chief Minister Omar Abdullah.
Today's attack comes days after a police station was attacked by three Pakistani terrorists in Gurdaspur, in neighbouring Punjab, not far from Udhampur. The Home Ministry is trying to see whether there is a link between the two attacks, source said.
The last terror attack in Udhampur was a car bomb blast in 2011 that killed one person and injured 11.