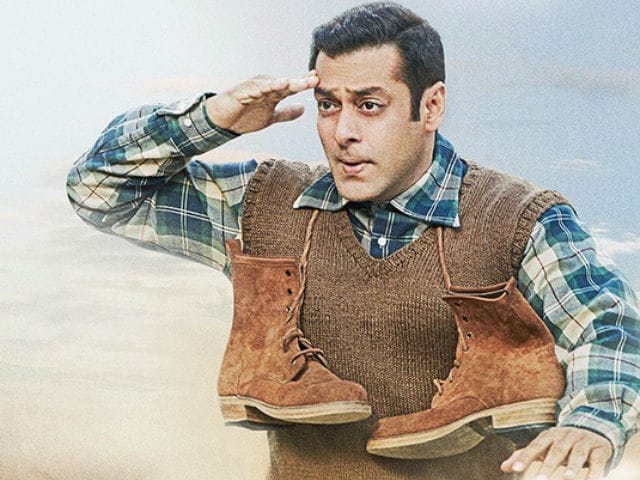 Cast:
Salman Khan, Sohail Khan, Zhu Zhu, Matin Rey Tangu, Mohammed Zeeshan Ayyub, Om Puri
Director:
Kabir Khan
Rating:
3 stars (out of 5)
The year is 1962. A war is raging on the border with China. The male protagonist of
Tubelight
befriends a Chinese boy. Turns out that the latter is every inch an Indian. But the hero is still unconvinced. If you are an Indian, chant
Bharat mata ki jai
, he demands. The boy complies. His shout, much louder and shriller than the man's, scatters a herd of sheep. "I shouted louder, so I am more Indian than you are," he pipes up.
It is apparent what
Tubelight
is driving at. This politically loaded exchange defines the spirit of writer-director Kabir Khan's new film, a less than perfect anti-war fable that hits home with considerable force because it dares to raise a rational, if tangential, voice in this era of unbridled jingoism.
Faith may or may not move mountains, but when
Salman Khan personifies innocent self-belief
in the guise of a pure-at-heart man child, strides into the world in the time of war and swims against the tide of hate-filled hysteria, it can definitely power a potential blockbuster like nothing else can.
Enthused by the megastar's redoubtable box-office clout,
Tubelight
breaks the parameters of conventional Bollywood male bravado and presents a vulnerable but gallant protagonist who lets his heart lead him through the complexities of the world around him.
Tubelight, which sputters to life only intermittently
, has a simple plot centered on the plight of two brothers separated by the advent of war and of sundry other innocent victims of military conflict. It taps into basic human emotions and employs unabashedly unsubtle narrative means to allow the superstar to have a field day. Salman does just that. Exaggerated melodrama, however, occasionally dims the glow of the natural born peacenik's flights of
fancy fuelled in part by a magician
(Shah Rukh Khan in a special cameo).
Tubelight
draws upon the Biblical reference to the power of "faith as small as a mustard seed". But there is nothing small about our hero: coiled up within him is the might of an entire mustard field - and then some. In a world facing an onslaught of hatred and prejudice, who better to restore sanity than a fearless simpleton whose mind has no room for cynicism or doubt? He applies the simplest of principles to resolve the most complex of problems. The outcome of his efforts is entirely predictable. But that isn't likely to take anything away from the immense mass appeal that Salman's donning of a 'different' screen persona brings to the equation.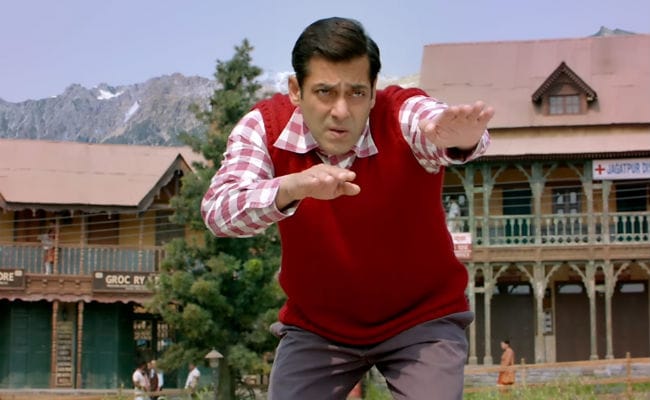 Writer-director Kabir Khan locates his third Salman Khan vehicle in five years in a quaint town up in the hills of northern India. The tranquility of the place is at a complete remove from the today's cow belt din over social and sectarian fissures. The period setting of this drama of brotherly bonding and undying hope is even more distant from the fractious times we live in.
For good measure,
Tubelight
has a Chinese lead actress (Zhu Zhu) in the role of a woman who is as much of a hapless victim of war as anyone else in these parts would have been during those tumultuous times. The melodrama derives much of its strength from the fact that it is a well-timed take on the horrors of war and the dangers of collective bellicosity, misdirected masculinity and competitive chest-thumping.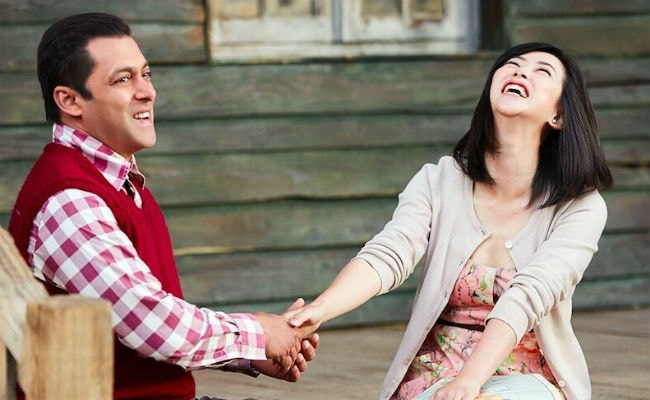 In Kabir Khan's
Bajrangi Bhaijaan
, to which
Tubelight
is a sort of companion piece, Salman was a God-fearing do-gooder who had to surmount his ingrained biases to bring himself do what was right. Here, he goes further down the path of unsullied decency and turns into a guileless, gloriously gullible man who believes whole-heartedly in the ideals Gandhian co-existence, to which he is introduced by an uncle (Om Puri) who has raised him and his brother.
In the manner of Pawan Kumar Chaturvedi 'Bajrangi', Laxman Singh Bisht, the hero of
Tubelight
, sets out to achieve what, to more analytical minds, would be utterly foolhardy. The incorruptible man is driven by unalloyed conviction, but he has to reckon with barriers of both mind and geography to attain what he seeks.
Notwithstanding its subtext,
Tubelight
is an all-out commercial Hindi film designed primarily for Salman Khan's fan base, It goes all out to conjure up a world in which one man's firm belief in love and amity offsets the ill wind that blows his way in the form of a war that he desperately wants to see the end of so that his younger brother, Bharat Bisht (Salman's real-life sibling Sohail Khan), can return home in one piece.
Salman lisps a quick prelude to Laxman's life at the outset, letting us know how school bullies sneered at him for being congenitally slow-witted. "
Meri maa kehti thhi English tubelight ki tarah mera bheja bhi English hai, joh bhi aata hai dhire dhire aata hai
, he says. "
Jal jaa, Jal jaa
," his classmates yell at him. But when a younger brother (played as an adult by a beefed-up Sohail Khan) comes along and begins to stand up for him, Laxman's tormentors back off.
Cut to the present. Laxman's carefree days are disrupted when tension rises on the border, the threat of war looms large and Kumaon Regiment recruiters arrive to look for able-bodied young men for the army. Laxman flunks the test, but Bharat is selected. The sibling has to leave for the battlefront. Laxman's world crashes around him.
The hero of
Little Boy
, a Hollywood flop to which
Tubelight
owes a debt in terms of basic plot details, was an eight-year-old boy.
Tubelight
replaces him with a grown-up man who is a child at heart. One might dismiss this as a patchy, star-driven reworking of a rather insipid film but for the pacific message and the contemporary resonance dovetailed into its overtly simplistic construct.
Tubelight
is at its brightest when debutant Matin Rey Tangu, playing the boy who bonds with the hero despite the latter's initial reservations, is on the screen. He is a consummate scene-stealer. Zhu Zhu, as his mother, makes the most of the limited opportunities the screenplay gives her.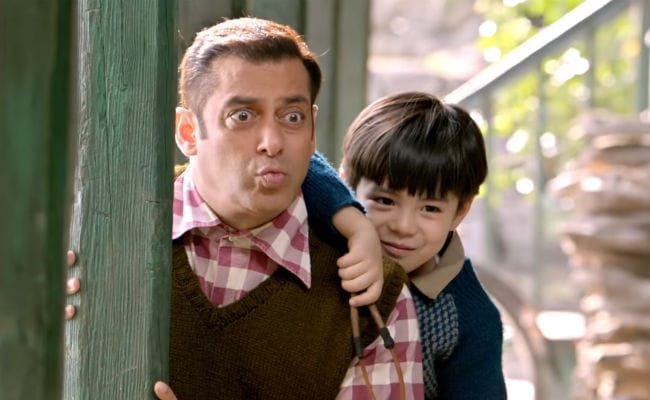 Its shine might be inconsistent, but when
Tubelight
does achieve full wattage, which is frequently enough to stand out, it does light up the screen. Watch it even if you aren't a Salman Khan fan.
Tubelight
does much more than just entertain.