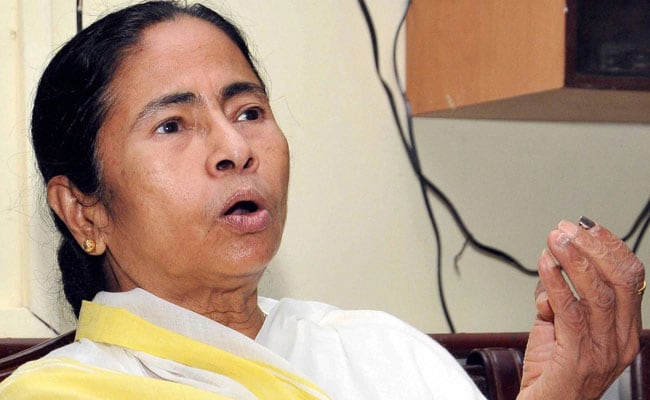 Kolkata:
A day after ordering a probe into the Narada sting, Trinamool Congress chief Mamata Banerjee today asserted that her party had not taken "a single penny" from anyone in the Saradha chit fund scam and the Narada sting operation.
Addressing a party programme in which Narada sting accused Trinamool leaders Firhad Hakim, Suvendu Adhikari and Mukul Roy were also present, Ms Banerjee said, "You did not call anyone on your own. Someone asked for an appointment and then they came to meet you. During that appointment you yourself kept the money on my table and took pictures. I didn't ask for money, neither did I call you. Why did you come to my place?"
"You yourself came and said you want to give money and you then try to blackmail. We want to know how much money is being raised through such kind of blackmailing. We want to know the truth behind it. From Saradha to Narada, Trinamool Congress has not taken a single penny from anyone," she said in reference to the allegations levelled against Trinamool leaders in the Narada sting operation.
Ms Banerjee also questioned the source of money used in the sting operation.
The West Bengal chief minister had yesterday ordered a probe by Kolkata police into the Narada sting operation, in which several Trinamool Congress leaders were purportedly shown accepting money in return for promising to grant favours to a fictitious company.
"Is it that Suvendu Adhikari can't eat and he needs to take money to run his family, Firhad Hakim can't eat and he need to take money to survive? Their families have also faced humiliation because of this. Who are they to conduct such sting operations, do they have any license to conduct such sting operation," Ms Banerjee asked.