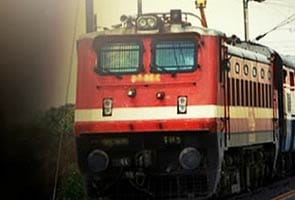 New Delhi:
Train fares will be increased by 10 to 20 per cent from midnight January 21, said Railways minister Pawan Kumar Bansal.
The price of train tickets had not been increased for a decade, he said. The minister said the fares, which he described as modest and reasonable, will not be increased when the Railways Budget is presented next year.
The increase ranges from 2 paise per kilometre for second class ordinary (suburban) trains to 10 paise per km for AC 1st class trains. A journey on a Rajdhani train from Mumbai to Delhi in the fanciest coach (AC 1st class) will cost an extra Rs 198 now, costing passengers Rs 3,555. On the same train, travel in the cheapest coach will cost Rs 203 more, with a ticket price of Rs 1,450.
The minister said the hike fare is expected to yield 6,600 crores over the next year.
"The government goes on increasing the price but they do not increase amenities and safety of the railways. It is absolutely unacceptable and atrocious," said the opposition BJP's Prakash Javadekar. "The fare hike once in ten years is not the issue. A hike is justified only if services are bettered. Users are ready to pay for good services. Start providing safety, better amenities and services... people are ready to pay," he said.
Mr Bansal said today that in 2010-11, the railways lost nearly 20,000 crores; this year, losses of 25,000 crores are likely, he said.
Earlier this year, Dinesh Trivedi who was the Railways Minister announced an increase in some train fares, a move which incensed his party's leader Mamata Banerjee. She had him dismissed, and the fare hike was not implemented.
In September, Ms Banerjee yanked her party, the Trinamool Congress, from the Prime Minister's coalition government over his decision to allow foreign super-markets into the country, and to limit the supply of subsidized cooking gas to families. The reforms, hailed by investors and economists, were derided as "anti-people" by Ms Banerjee, who is the chief minister of West Bengal.