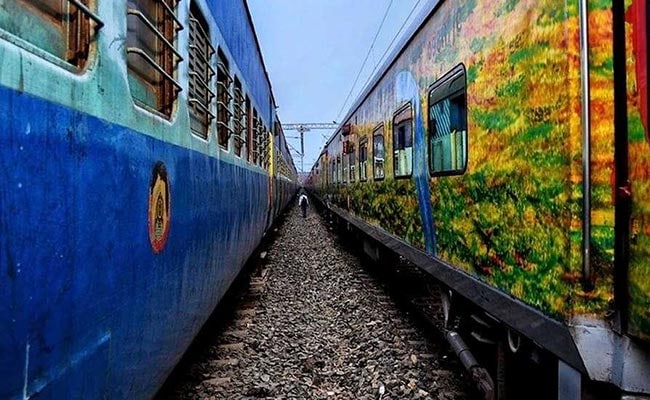 New Delhi:
The railways today said passengers will have to bear with train delays for at least six to eight months more, even if the ongoing maintenance and repair works go as per schedule.
The punctuality performance of the railways in 2017-18 was worse in comparison to the two financial years before that, with almost 30 per cent of trains running late, according to official data.
"If we complete track maintenance work of about 5,000 km by 2018-2019, then in the next six to eight months passengers will be spared the inconvenience of delays," Mohd Jamshed, the Railway Board Member (Traffic), told reporters.
The punctuality of mail and express trains during April 2017-March 2018 was 71.39 per cent as compared to 76.69 per cent in the corresponding period of 2016-2017, which is a deterioration of 5.30 per cent. In 2015-2016, 77.44 per cent trains ran on time.