New Delhi:
A mining baron arrested on charges of being a prime player in the
Vyapam or jobs scandal
in Madhya Pradesh paid for the air tickets and other undefined expenses of top leaders of the BJP and its ideological parent, the RSS, according to an income tax report from 2013. That report was not pursued by state police investigators who were handling the Vyapam inquiry till this week, when the CBI took over.
"We are not shielding anyone. But let's not go by one odd report... let's wait for the CBI investigation," said the BJP's Shaina NC to NDTV.
The document from 2013 said Sudhir Sharma, whose vast business empire includes mines and colleges, had made "huge payments in cash for air tickets, travel bills, etc" for a group of politicians including Suresh Soni of the RSS and Prabhat Jha, then state president of the BJP.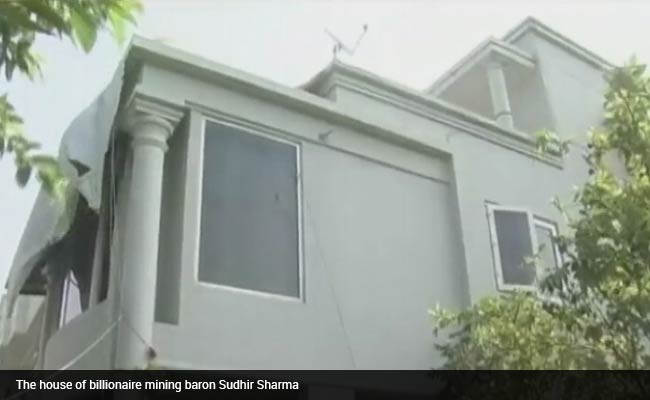 The report was based on diaries recovered in raids on Sudhir Sharma and said the billionaire made "payments for travel arrangements of important political personalities" like Laxmikant Sharma, former Mining and Education Minister in Madhya Pradesh and Dharmendra Pradhan, now a union minister; Congress state legislator Veer Singh Bhuria, the report said, received "regular payments" from Sudhir Sharma. "All those who are guilty should be punished," said Tom Vaddakan of his party.
The
Vyapam scam
is based on bribes paid for the blatant and wide-spread manipulation of recruitment exams for government jobs and state colleges.
After six months of dodging arrest, Sudhir Sharma was jailed in July 2014, a month after former minister Laxmikant Sharma, whom he served as an aide in the early 2000s.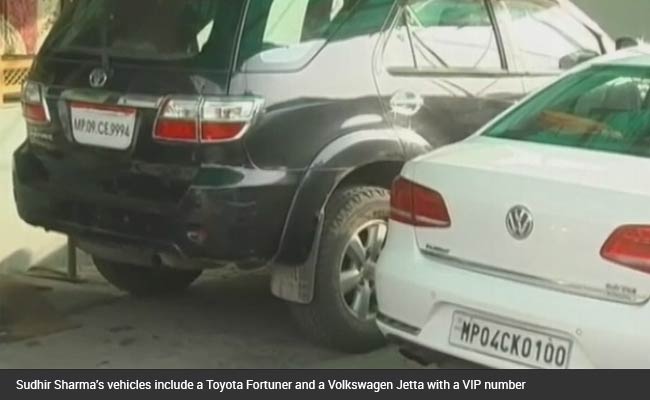 The income tax report accessed by NDTV alleges that Sudhir Sharma regularly received lakhs in cash from two colleges linked to the Vyapam scam. That money, tax officials said, "was passed onto a Madhya Pradesh minister's aide on the same day". The report called for an inquiry into "deep links" between the entrepreneur and Laxmikant Sharma.
Reactions from those whose travel was paid for by Sudhir Sharma, according to Income Tax report:
"What's wrong if the party pays for my ticket?" said Prabhat Jha, former president of BJP in Madhya Pradesh.
"I never got tickets from anybody, as a Party General Secretary my tickets were booked by the party headquarters" - Dharmendra Pradhan, the union minister mentioned in the income tax report.
"No comment, the CBI investigation is on" - Anil Dave, BJP Rajya Sabha member.
No comment from Suresh Soni of RSS. BJP said he was cleared by the state investigators who handled the Vyapam scam till the CBI took over this week.