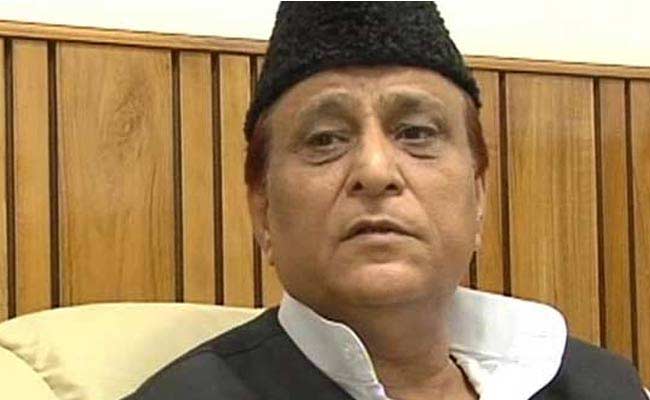 Lucknow:
Uttar Pradesh minister Azam Khan, who is known for his outrageous comments, today said the mobile phone is to be blamed for incidents like the rape of a two-year-old, allegedly by teenage boys in Delhi.
"We need to realize to the truth behind the rape of a two-and-a-half-year old. The truth is the mobile phone and the things we get to see inside it without paying. In the rural areas, those who are 15 or 14 years old have access to mobile phones. I even know the films on these phones have objectionable material featuring children of age two," Mr Khan, one of the most powerful ministers in Uttar Pradesh's Sanajwadi Party government, told the new agency ANI.
"How are we dealing with the mobile phone? How are we punishing it? These films are ruining the entire young generation and those who have not even come of age."
Former Jammu and Kashmir chief minister Omar Abdullah scoffed at the comments on Twitter.
Of course because rape & depravity didn't exist before the arrival of smart phones!!!! https://t.co/JeKhqJFJm9

- Omar Abdullah (@abdullah_omar) October 23, 2015
On Friday last, a two-year-old girl was kidnapped from a crowded Ramlila show and raped allegedly by two teenagers who lived near her house.
The child was found unconscious and bleeding, with bite marks all over her body and severe damage to her private parts. Two boys, both around 17, were picked up earlier this week on the basis of CCTV footage.
Azam Khan's party chief Mulayam Singh Yadav had provoked anger in August with his comment that gang-rapes are not possible.
"Often if one person commits rape, four people are named in the complaint. Four people are named for rape, can it be possible? It is not practical. They probably say one was watching...another was there... If there are four brothers, then all four are named," Mr Yadav had said.