Gangotri, Uttarakhand:
The 100 kilometre-stretch in Uttarakhand between Uttarkashi to Gangotri is one of the most picturesque drives in India. Snow-clad mountains, dozens of streams and waterfalls dot the landscape as one travels higher up towards Gangotri which is where the road ends. Eighteen kilometres beyond that, trekkers can make their way to the Gaumukh glacier where the Ganges river is born.
Gangotri itself is inside the Gangotri National Park and lucky travellers can even spot Ibex, musk deer, snow leopards and black bears. It was with all this in mind that the centre declared this entire 100 km-stretch - the only pristine stretch of the Ganges - as an "eco-sensitive zone" in 2012. The orders are aimed at ensuring that the Ganges and its catchment are protected for posterity.
However, that is under threat. A road widening project to make this an all-weather road could end up axing more than 5,000 trees, most of them two century-old Deodars consider as the kings of the Forest. In December, last year Prime Minister Narendra Modi had announced a Rs 12,000 crore road project to upgrade the roads to the four pilgrimage sites Char Dham which include Gangotri. While most people have welcomed the move to improve the road and strengthen the areas which are prone to landslides, locals are also worried over the large number of trees the road survey teams have marked in their plans for removal.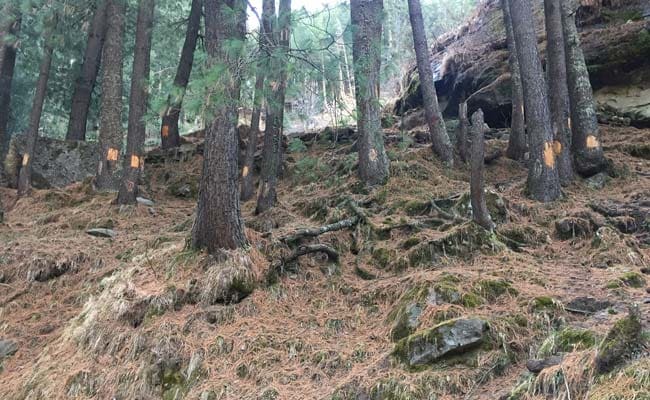 An RTI filed by a non-governmental organisation recently has revealed that close to 3,700 trees could be axed. However this reporter saw markings on trees which indicate that this number could be more than 5,000.
"The road doesn't need to widened so much that it will end up destroying these trees. In which case we will have more landslides in an area which already has rock-fall in many places," Ajay Pal Singh Rana, a conservationist who has filed a case in the National Green Tribunal told NDTV.
"All of these trees act as a buffer for the glaciers and trap the heat. If so much machinery is used and trees are cut, then it will directly impact the glaciers," said Hemant Dhyani, who works with Ganga Ahwan an NGO working to conserve the Ganges and the 100 km-stretch.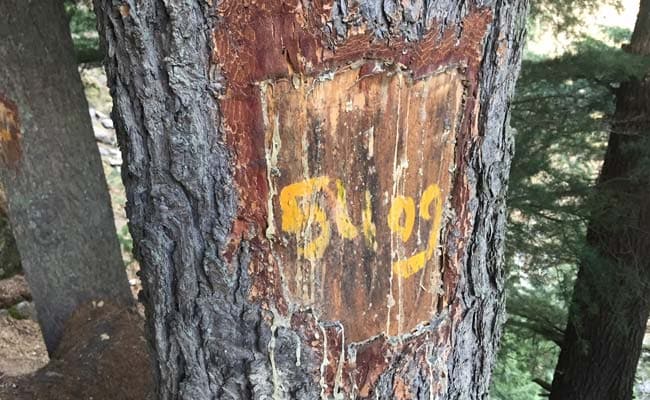 "The proposal is in its initial stages, our objective will be to ensured that so many trees are not involved and we can save the maximum number of trees," Sandeep Kumar, the district forest officer of Uttarkashi told NDTV.