Highlights
Allahabad High Court says Talwars did not kill daughter Aarushi
CBI says it is studying verdict, may appeal
Court said it is giving Talwars benefit of the doubt
New Delhi:
After
dentist couple Nupur and Rajesh Talwar were found innocent
of murdering their only child Aarushi and their domestic help, Hemraj, the man who headed the CBI for a key part of the investigation told NDTV, "There were loopholes in our investigation."
However, AP Singh added, "The court has not said they are innocent, it has said it is giving them the benefit of the doubt."
Today's acquittal came from the Allahabad High Court and
cancels the life sentence given to Aarushi's parents
by a lower court in 2015.
AP Singh was Director of the CBI for two years starting 2010, when the agency made the controversial disclosure in court that it believed Rajesh Talwar killed Aarushi but could not prove it and wanted to close the case.
But the judge of a CBI court instead framed charges of murder and destruction of evidence against the Talwars.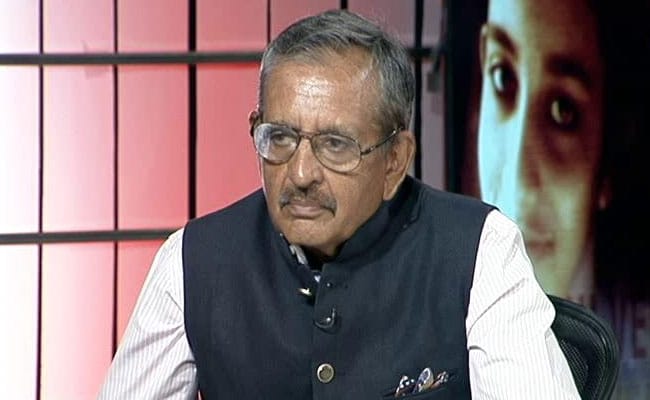 Aarushi, who was days short of turning 14, was found with her throat slit in her bedroom in 2008 in the Talwars' flat in Noida. Her parents said they discovered her dead and called the police. Their domestic help Hemraj was nowhere to be found, making him the suspect, till the next day when he was found on the roof of the apartment building in Noida near Delhi.
A series of lapses marked the investigation, both when it was handled originally by the Noida police and then by the CBI. Journalists were allowed all access to the terrace when Hemraj's body was found. A group of three domestic helpers who worked in the same neighbourhood were arrested as suspects, then released after the CBI ran narco-analysis or brain-mapping tests on them which are inadmissible in court as evidence before admitting it had no evidence against them. Rajesh Talwar was similarly arrested, then released, then re-arrested.
Both parents were later charged, but the Talwars always denied the murder and blamed sensational media coverage for demonising them and damaging their defence.
"One of the big loopholes in the investigation was that Hemraj's blood was never found in the room," said AP Singh. When NDTV pointed out that this was used by the Talwars' lawyers as their main argument, Mr Singh stuck to the CBI argument that the Talwars "dressed up" the scene. "There is no reason why any other murderer would feel the need to murder and then carefully change the scene and clean it up. It is the biggest factor against the Talwars." When NDTV asked how or why the Talwars removed Hemraj's blood but left Aarushi's, he did not offer an explanation.