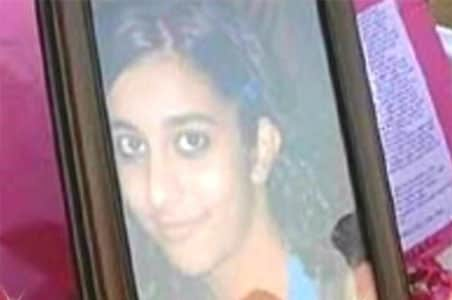 New Delhi:
The Allahabad High Court has cleared dentist couple Nupur and Rajesh Talwar in the murder case of their teen daughter, Aarushi. The High Court says the CBI had failed to prove "guilt beyond reasonable doubt". Aarushi was found dead in her bedroom, just days before she turned 14. The police initially suspected Hemraj, the family's Nepalese domestic help, for her murder, but two days later he was discovered dead on the terrace of the same building. The Talwars were sentenced to life in prison in 2013. They have appealed against their conviction.
Here are the live updates on the verdict on Aarushi Talwar murder case:
Chronology of events in the 2008 Aarushi Talwar murder case:
*May 16, 2008: Aarushi Talwar found dead in her bedroom.
Domestic help Hemraj suspected as the killer.
*May 17: Hemraj's body found on the terrace of Talwars'
residential building.
*May 19: Talwar's former domestic help Vishnu Sharma
named suspect.
*May 23: Aarushi's father Rajesh Talwar arrested as a key
accused.
*June 1: CBI takes over the probe in the case.
*June 13: Talwar's domestic help Krishna arrested by CBI.
*June 26: CBI declares it a "blind case". Rajesh Talwar
denied bail by a special Ghaziabad magistrate.
*July 12: Rajesh Talwar granted bail.
*December 29: CBI submits closure report. Gives clean
chit to servants, but points fingers at parents.
*February 9, 2011: Court takes cognisance of CBI report
and asks it to continue with prosecution charging Aarushi's
parents with murder and destruction of evidence.
*February 21: Talwars approach Allahabad HC for quashing
trial court summons.
*March 18: Allahabad HC dismisses the plea.
*November, 2013: Rajesh and Nupur convicted for the
double murder and sentenced to life imprisonment by a special
CBI court in Ghaziabad.
*September 7, 2017: Allahabad HC bench reserves judgment
on parents' plea and fixes October 12 as the date of
verdict.
*October 12, 2017: Allahabad HC acquits Aarushi's
parents