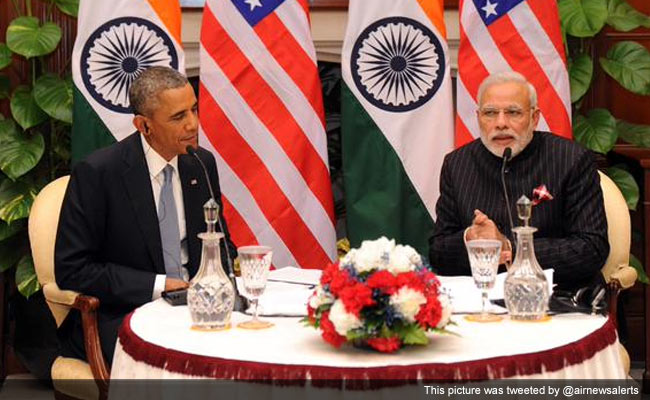 New Delhi:
US President Barack Obama on Tuesday said though he had tough days at work, what inspired him was that almost every day, somebody told him that he had made a difference to their lives.
"The problems that come to my desk are ones that nobody else solves. If there were easy questions, then somebody else would solve them before me," President Obama said on a special episode of "Mann Ki Baat".
"There are days when it's tough and frustrating," the US president said.
"But something which inspires me is that almost every day, I meet somebody who say you have made a difference to my life."
"Everybody has bad days at work but you have to keep working through it," he added.
"The good thing about service is that anybody can do it and this will inspire you to face challenges and difficulties," he said.