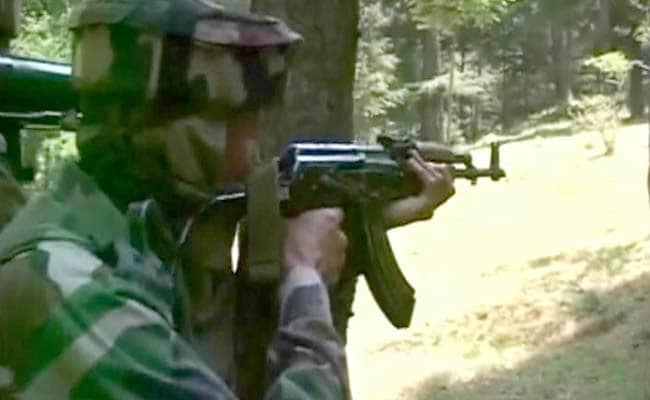 Shopian:
In a brazen incident of arm-twisting and attempt to demoralise the Jammu and Kashmir Police, heavily armed terrorists vandalised the house of a senior police officer in Shopian district of south Kashmir on Monday night. The officer was not present at home during the time of the incident.
Official sources say at least a dozen gunmen stormed the house, damaged property and household items. Before leaving, the terrorists threatened the family with "dire consequences" if the police officer doesn't quit his job.
Sources say the gunmen told the family "that since police are damaging property of their families and those who give shelter to them, they are going to retaliate."
Worried over the incident, the police on Tuesday sent a terse message to terrorists. "We can hit back," Shesh Paul Vaid, Director General of Police told NDTV. "Terrorists should realise they too have families," he said.
Families of policemen have come under mob attacks during last year's unrest in the valley. Several houses of policemen were vandalized by crowds after separatist groups made names of some police officials public after accusing them of killings and harassing people.
But as the unrest receded, incidents of intimidating police families also ended. Monday's attack on a police officers' family is a clear indication of the growing terrorist presence in south Kashmir where the insurgents enjoy massive public support.
It is due to these grounds that security forces face difficulties in containing terrorism. During almost every anti-terrorism operation, stone-pelting crowds try to obstruct operations in an attempt to help the terrorists flee.
Despite the Army chief's warning of action, crowds continue to obstruct security operations.