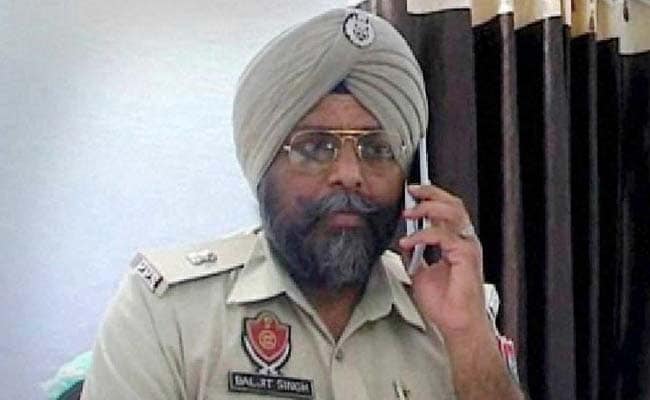 Dinanagar (Gurdaspur):
A senior police officer, Baljit Singh, was shot dead on Monday morning while fighting terrorists in the Gurdaspur region on Punjab near the border with Pakistan. Seven people were killed in the attack.
Mr Singh was injured in the crossfire between security forces and the terrorists, who remain holed up in a police station in the town of Dinanagar.
Mr Singh, who headed the detective branch of the police in Gurdaspur, died after being moved to hospital, said sources.
The three terrorists, reportedly wearing army uniforms, opened fire on a bus and carjacked a Maruti 800 before storming the police station.
Five live bombs were recovered from nearby railway tracks and Home Minister Rajnath Singh said he had ordered increased security on the border with Pakistan, although it remains unclear who is responsible for the attack.