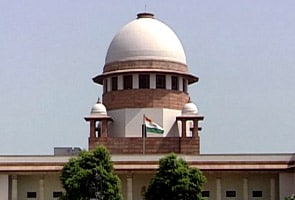 New Delhi:
The Supreme Court has said that the CBI must investigate nearly 15 conversations that corporate lobbyist Niira Radia had with a group of people including government officials because the judges suspect "collusion between government officials and private enterprises."
The conversations, which were recorded because Ms Radia's phones were tapped as part of a tax investigation, suggest "deep-rooted malice" and "corrupt means being adopted by private parties to extract gains," the judges said.
The bench headed by Justice GS Singhvi referred one issue in the conversation to the Chief Justice of India. According to sources, this conversation between Ms Radia and a senior bureaucrat allegedly mentions money paid to a judge.
The CBI has been given two months to report on these conversations.
Ms Radia's PR firm counted Mukesh Ambani and Ratan Tata among its clients when her phones were tapped first in 2008 and then in 2009.