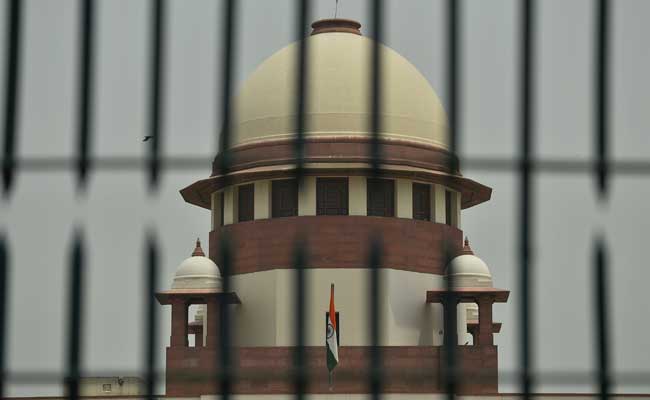 New Delhi:
People should be able to watch Supreme Court proceedings over the Internet in important cases that impact the public, senior lawyer Indira Jaising has said in a public interest petition filed in the top court. This, her petition said, would be in line with the principle of open court and a 1967 verdict by a nine-judge bench that courts "must permit the public admission to the court room".
Ms Jaising mentioned the petition before the bench of Chief Justice of India Dipak Misra, Justice AM Khanwilkar and Justice DY Chandrachud on Thursday to seek the court's permission to file the petition, which the bench granted.
The senior lawyer, also India's first woman Additional Solicitor General, suggested the court could start with recording the proceedings and uploading the videos on its YouTube channel till facilities for live streaming are arranged.
Live streaming would also help in avoiding "misinformation and disinformation" of the top court proceedings and enable citizens who are "unable to be present in the court due to various constraints to watch the proceedings. The petition said the judiciary could retain the right to decide which cases could be webcast.
Live streaming of proceedings has been a touchy issue for top courts across the world.
Supreme Court judges in the United States have resisted the presence of cameras in the courtroom but courts do maintain audio recording of the oral proceedings and place them in public domain.
In some other countries such as the United Kingdom, the top court live stream proceedings in important cases but no one is allowed to redistribute the footage.
Apart from the United Kingdom, Ms Jaising's petition said top courts in other jurisdictions such as Canada, New Zealand, Australia and South Africa had opted for live streaming.
She also pointed that the live telecast of Lok Sabha and Rajya Sabha proceedings since 2003 and 2004 respectively had generated awareness amongst the people about the work of their elected representatives and enhanced transparency in the parliamentary processes.
"There is no rational reason as to why the same should not be done for cases of constitutional and national importance that impact the public at large," her petition says.