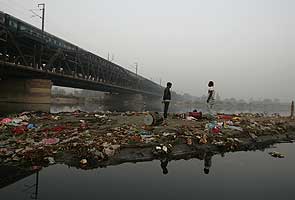 New Delhi:
The Supreme Court on Monday said it would consider a complete ban on the use of plastic in the interests of animals and the environment.
A bench headed by Justice GS Singhvi issued notice to centre and states seeking their response on banning plastics on a plea by an NGO, Karuna Society for Animals and Nature, drawing attention of the court to the plight of animals, which were allegedly swallowing plastic with their food.
Karuna Society argued that extensive survey showed that cows eat polythene bags. During a test conducted on 36 cows, 32 to 50 kg of plastic bags were found in each cow's stomach, it said.
The court suggested that either the use of plastic be banned or the manufacturers should pick up the used plastic and re-cycle it.
NDTV's campaign against irresponsible use of plastic came in for praise by the Supreme Court.
The bench said, "One channel- NDTV is going on a campaign against plastics. All our urban areas are getting choked with plastics. We must expand the scope of this petition. Until we examine the total ban on plastic and ensure the collection and disposal of all plastic, the next generation will be faced with a ticking atom bomb. 1000 million plastic bottles are manufactured every day for packaging drinking water. A photo of Yamuna in a newspaper looks like a lotus pond. In Bangalore the municipal corporation has developed a technology by using plastic for making roads (Sic)."
Campaign Ambassador Priyanka Chopra launched the fourth edition of the NDTV-Toyota Greenathon with a massive plastic clean up drive in Agra. This year's Greenathon focuses on discouraging the use and incorrect disposal of plastic bags. The 12-hour telethon takes place on May 20.
For more details, log onto
green.ndtv.com
.