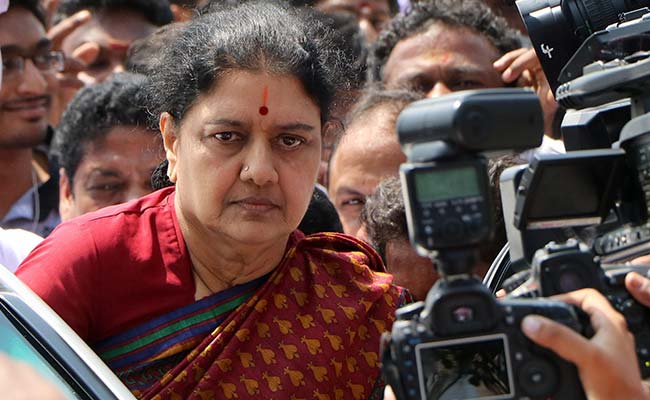 New Delhi:
A petition filed by AIADMK's VK Sasikala -- seeking review of her 4-year-jail term following conviction in a corruption case -- was deferred today after a judge who was to hear it, recused. Justice Rohinton Nariman, who was part of the two-judge bench withdrew after Sasikala pointed out that his father, eminent jurist and constitutional expert Fali Nariman had represented former Tamil Nadu Chief Minister J Jayalalithaa in the corruption case.
Sasikala had said Mr Nariman's presence in the bench might be misconstrued. Her argument was put forward by Attorney General Mukul Rohatgi, who told the court that Justice Nariman must recuse from the case.
In her petition, Sasikala also said she had been wrongly convicted. The Prevention of Corruption Act, she said, would not apply to her as she was not a government servant.
The hearing of the review petition - a procedure conducted in the judges' chamber and not open court - was to take place on Thursday.
Sasikala's conviction in the 20-year-old assets case involving former Chief minister Jayalalithaa, was upheld by the Supreme Court in February. It effectively ended her bid to take over as the state's Chief Minister. The 61-year-old surrendered and was taken to Bengaluru's Parappana Agrahara central prison on February 15.
For stay in the jail, Sasikala had requested for a series of privileges - including private television, home-cooked food and non-vegetarian meals -- which was turned down.
But a senior police officer of the jail, D Roopa, alleged that Sasikala was enjoying VIP facilities after bribing the officials. She even said her boss, Director General of Prisons HN Satyanarana Rao, was one of the beneficiaries. Days later, the officer was transferred to the traffic section and Mr Rao, who was to retire by the month-end, was asked to go on leave.