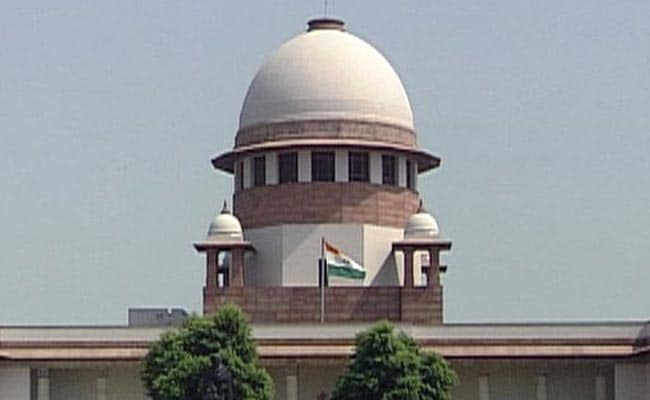 New Delhi:
The Supreme Court on Wednesday suggested that it may order a 'composite floor test' for Uttarakhand Assembly as was directed by the top court in 2005 in Jharkhand when BJP leader Arjun Munda had challenged the government formation by JMM chief Shibu Soren.
"The floor test (in Uttarakhand Assembly) can be on Jharkhand Model," a bench comprising Justices Dipak Misra and Shiva Kirti Singh.
While senior advocate Kapil Sibal and Abhishekh Manu Singhvi, appearing for sacked Uttarakhand Chief Minister Harish Rawat, was advocating that the floor test in the assembly would be like a vote of confidence for him, Attorney General Mukul Rohatgi was toeing the bench's suggestion and submitted that it can be decided after a debate when the matter is taken again on Friday.
The top court on March 9, 2005 had passed the order for Jharkhand Assembly on the line of its earlier order for a composite floor test in Uttar Pradesh in 1998.
It had directed the Chief Secretary and the Director General of Police to "see that all elected lawmakers attended the proceedings of the Assembly freely, safely and securely without any interference by anybody".
In the Jharkhand matter, Mr Rohatgi had then appeared for Munda as a senior advocate and Mr Singhvi had represented the then state government which was formed after the then Governor Syed Sibtey Razi had invited Soren to form the government despite the claim of the NDA to have majority support.
The order, in which the top court had also directed video-recording of the proceedings of the floor test, had evoked mixed reaction from the legal experts as some had favoured the recording while others had raised eyebrows saying that it amounts to judicial over-reach and encroaching the domain of the Speaker or the pro-tem Speaker.
The top court in the Jharkhand case had also advanced the date of floor test to March 11 from March 15 to determine who - UPA nominee Shibu Soren or NDA's Arjun Munda - commands majority in the House.
The top court had also stayed any move to nominate a representative of the Anglo-Indian Community as a Member of the House by saying this could wait till a "legitimate" government took over after the floor test on March 11.
The court had advanced the floor test date to March 11 wondering as to why the Governor had given five days more to the Soren government to prove its majority even though the lawmakers were to take oath on March 10, 2005.