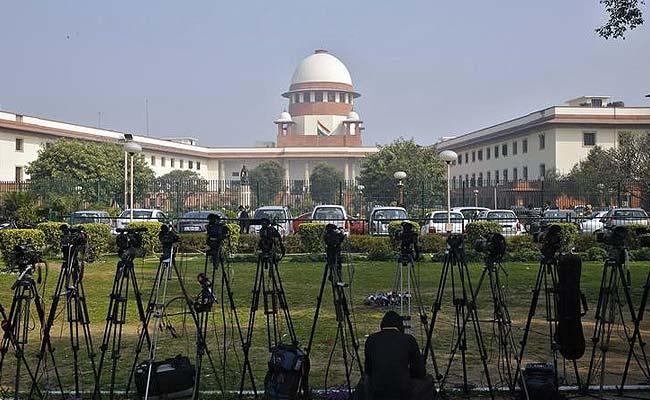 New Delhi:
The Supreme Court today upheld the death penalty given to a woman and her lover for killing seven members of her family including a 10-month-old child.
The convicts - Saleem and Shabnam - had wanted to marry. But Shabnam's family was opposed to it. The duo drugged Shabnam's entire family and then hacked them to death on April 15, 2008, in Almora District of Uttar Pradesh.
They had been given the death penalty, and had appealed against it in the top court. Dismissing the appeals, Chief Justice of India HL Dattu said, "You (Shabnam) are also a mother. But you didn't show any mercy or affection to your family. Even you killed 10-month-old baby of your brother. We can't grant any relief."
Those killed were Shaukat Ali (60), his wife Hashmi (55), their son Anees Ahmed Khan (35), his wife Anjum (25), brother Rashid (22), niece Rabia (14) and Anees's son Arsh (10 months). While six of them were hacked to death, the toddler was throttled.
According to the prosecution, while Shabnam held the drugged, Saleem hacked them to death with an axe. The incident took place in Bawankhera village of Amroha.
Both were convicted and awarded death sentence by a trial court on July 15, 2010. The Allahabad High Court in April 2013 confirmed the death sentence, after which the duo appealed in the Supreme Court.