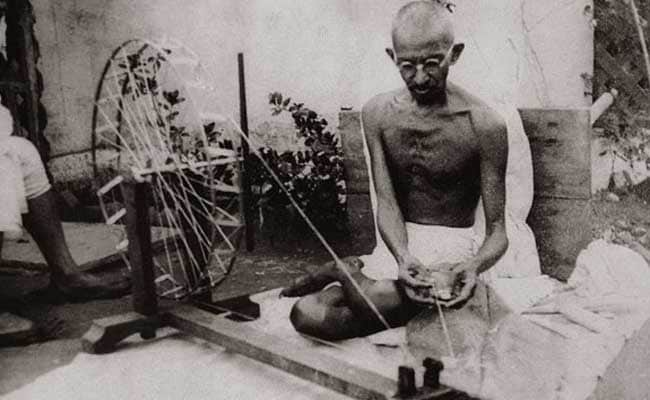 New Delhi:
The Supreme Court has appointed senior lawyer Amrender Sharan as Amicus Curiae or impartial adviser, to examine whether there is scope for re-investigating Mahatma Gandhi's assassination in 1948. The court is hearing a petition which seeks further investigation, alleging "one of the biggest cover-ups in history."
"We appreciate your passion for the cause but we are not inclined to interfere," the court told petitioner Dr Pankaj Phadnis at a 15-minute hearing today. The judges said though "prima facie we don't find any material," their observation was not binding on Mr Sharan while he makes an assessment. The court will hear the case again on October 30.
Mr Phadnis, a Mumbai-based researcher and a trustee of right-wing organisation Abhinav Bharat, has sought the reopening of investigation into the assassination on several grounds, alleging a "larger conspiracy." He has in his petition raised questions like whether there was a third assassin apart from Narayan Apte and Nathuram Vinayak Godse, a right-wing advocate who shot Mahatma Gandhi at point-blank range on January 30, 1948.
Mr Phadnis' petition alleges that not three but four bullets were fired at the Father of the Nation and that the fourth bullet, fired by a third assassin, killed him. It also claims that a secret British unit called Force 136 was involved in the assassination.
Pankaj Phadnis has also alleged that a commission of inquiry set up in 1966 did not unearth the entire conspiracy behind the assassination. He has argued that the top court has not had occasion to adjudicate the case on merit, pointing out that the Privy Council had in 1949 said that the Supreme Court must examine the case. But before that could happen, Nathuram Godse and Narayan Apte, both members of an organisation called the Hindu Mahasabha, were hanged for the assassination on 15 November, 1949.
The Privy Council was dissolved and was replaced by the Supreme Court, which came into existence on January 26, 1950.
Pankaj Phadnis had approached the Supreme Court earlier this year, after the Bombay High Court dismissed his petition.