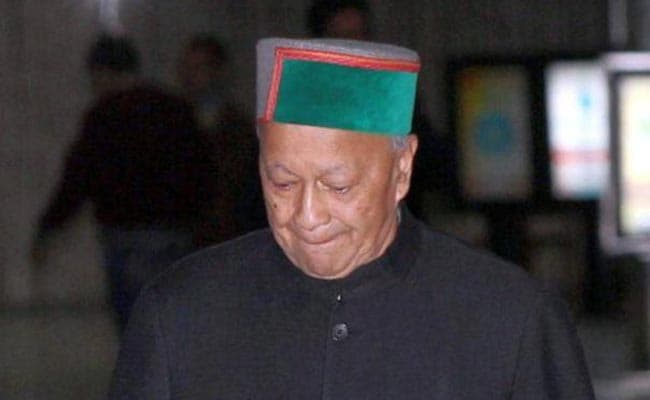 New Delhi:
Congress president Sonia Gandhi today met sulking Himachal Pradesh Chief Minister Virbhadra Singh, who has threatened not to contest the state Assembly elections to be held later this year over his differences with the state party chief, in an effort to placate the Thakur strongman.
The longest serving four-time chief minister of the hill state called on Mrs Gandhi along with her political secretary Ahmed Patel, party sources said.
Mr Singh, according to them, wants the state Congress chief Sukhwinder Singh Sukhu, a known detractor of the chief minister, removed.
The meeting lasted about half-an-hour, and sources close to Mr Singh termed it as "positive". They said they were hopeful of an early resolution of the issues plaguing the party ahead of the polls.
Mr Singh, they said, told the Congress president that he wanted the party to win the Assembly elections again, but his efforts were being thwarted by Mr Sukhu, who was frequently attacking the state government.
Himachal is among four states that a weakened Congress currently governs. It has its governments in Karnataka, Punjab, Meghalaya and Mizoram, besides the Union Territory of Puducherry.
Mr Singh had earlier written to Mrs Gandhi that he would neither contest the election nor lead the party at the hustings if the current situation continued. He had reportedly conveyed this also to his supporters and MLAs backing him in his fight against Mr Sukhu.
Mr Singh, who has been camping in the national capital, had met Mr Patel, a key Sonia Gandhi adviser, yesterday. Party sources said further discussions would be held to defuse the situation after Congress vice president Rahul Gandhi returns from Norway.