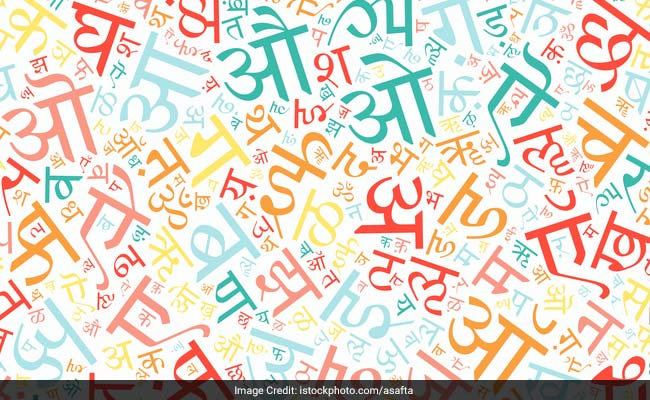 NEW DELHI:
The NDA government has decided to make Hindi compulsory till Class X in north India but rejected a controversial recommendation that this rule should apply to students in non-Hindi speaking states as well. It has also turned down a suggestion that anyone aspiring for a central government job should know Hindi.
But the decision to make Hindi mandatory till Class X will not be executed immediately.
A Presidential order has told the Human Resources Development Ministry to come up with a policy in consultation with state governments to change the curriculum. Hindi is the central government's official language under the Constitution.
The recommendations were made in the 2011 report of the Committee of Parliament on Official Language that is mandated under the Constitution to recommend steps to increase use of Hindi in government business.
Under the existing scheme, Hindi is a compulsory language in north India till Class VIII. In Classes IX and X, CBSE students have the option of studying some other language including Sanskrit. Last year, the CBSE had suggested extending the three-language formula - English and any two Indian languages - to Class IX and X.
The parliamentary panel had called for a hard push to the language. It wanted the government to move parliament to make sure that students across the country have to study Hindi as a compulsory subject till Class X.
Conscious that this could lead to protests from non-Hindi speaking states, the Modi government said it would only accept this recommendation for the 8 north Indian states and union territories classified as Region 'A' states. Besides Delhi and Andaman & Nicobar Islands, the six Hindi-speaking states are Bihar, Haryana, Himachal Pradesh, Madhya Pradesh, Rajasthan and Uttar Pradesh.
It, however, accepted a recommendation that a minimum level of Hindi education be fixed in all educational institutions.
The parliamentary panel's thrust on Hindi in school education and as an eligibility condition for government jobs was aimed at ensuring that the government transacts more business within the central government in Hindi.