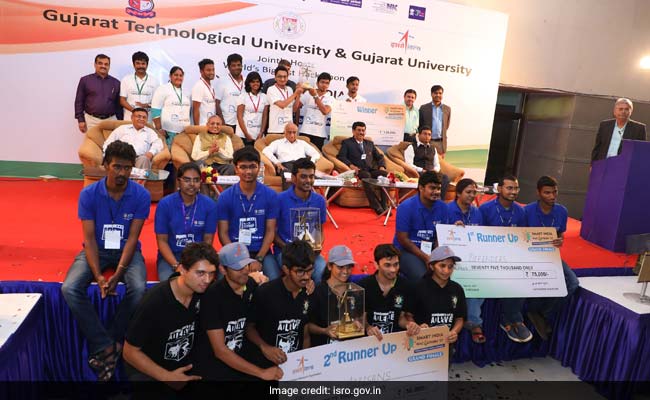 Chennai:
Students from Rajalakshmi Engineering College, Chennai, won the Smart India Hackathon 2017, organised by the HRD Ministry.
The win came after the students developed an innovative solution for Indian Space Research Organisation or ISRO to help in document tracking within the space agency.
ISRO chairman A S Kiran Kumar rewarded the winning students with a trophy and certificates along with a prize money of Rs one lakh, a press release from the college said.
The engineering college students participated in the finals of the competition held at Ahmedabad, bagging the first place competing with over 50 finalists.
The nation-wide 36 hour non-stop digital programming competition, witnessed teams from across 33 locations in India taking part in the event .
The competition posed "500 odd problem statements" to technology students across the country.
Another team of students from the same institution was placed among the top six teams. They developed a project titled 'A security device for women'. There were 56 finalists in total participating at the hackathon.
(With inputs from PTI)