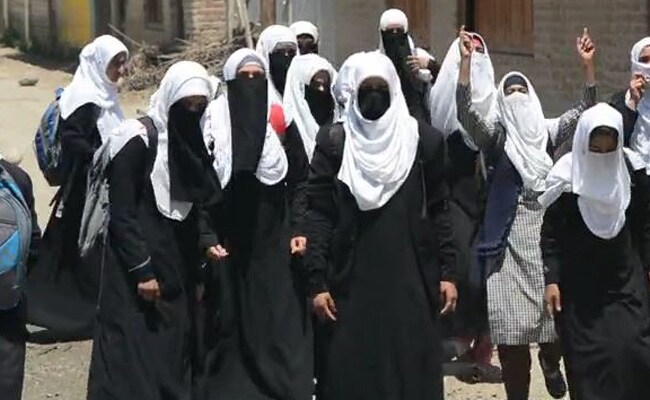 Over a dozen students were injured in clashes with the police in Jammu and Kashmir's Handwara town. Clashes erupted after police intercepted a protest march this morning by hundreds of students, who were shouting slogans.
Official sources say police had to throw teargas shells on the protesters after they threw stones at the security forces. Condition of one injured protester is said to be critical.
Student protests are going on in Kashmir for the last three weeks after a police raid at a government college in Pulwama.
What's more worrisome for the government is increased participation of women students in protests. Last week, the women students in Srinagar were seen throwing stone at the police.
The ruling PDP and BJP alliance concedes it is a worrying development. "Students leaving their studies and joining protests and stone pelting... we feel is a very serious matter," BJP's Arun Gupta had said.
Nizamudin Bhat, general secretary of the ruling PDP that is in alliance with the BJP, appealed for calm. "I will appeal to society and parents that this will impact our social fabric. We are ripping apart and disintegrating if educational turn into violent places," he said.