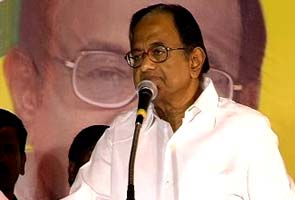 New Delhi:
Finance Minister P Chidambaram today said that he "strongly disapproves" the CBI's raids at DMK leader MK Stalin's residence in Chennai and added that the action was "bound to be misunderstood."
The searches took place two days after the DMK announced its decision to pull out of the Congress-led United Progressive Alliance (UPA) over the central government's stand on the Sri Lankan Tamils issue.
"Normally I don't comment on the working of another department but in this case I have to say that I strongly disapprove of the CBI's action. It is bound to be misunderstood. I have conveyed my views to the Minister in-charge," he said.
After the CBI searched his residence in Chennai, Mr Stalin said the timing of the raids suggested that "the CBI action is political vendetta" and that it was linked to his party's decision to quit the UPA government.
V Narayanasamy, who is the Minister of State in the PMO and Department of Personnel and Training (DoPT), is the Minister in-charge of the CBI.