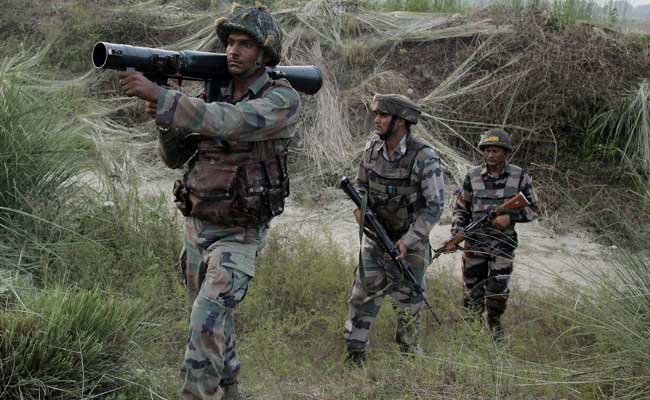 Highlights
Intel and security officers strategize on dealing with terror attacks
Concerns about retaliation to surgical strikes across Line of Control
Strikes have given India advantage of 'unpredictability': Sources
New Delhi:
While prepping for a possible retaliation by Pakistan for the surgical strikes that were carried out across the Line of Control, top sources in charge of security said that "speed, surprise and skill" will shape the response to any major terror attack.
Sources who asked not to be named because of the sensitivity of the situation said the cross-border raids, carried out on the night of September 28, have given India the advantage of "unpredictability" in its dealing with Pakistan, which makes it tough for Islamabad to prep a response.
After soldiers crossed the Line of Control to hit staging areas where terrorists were gathered in Pakistan-occupied Kashmir, government officers have reportedly conveyed to their counterparts in Islamabad that while Delhi is averse to escalating the current tension, "terror attacks will be responded to adequately" as a part of a concerted mission to "break the cycle of terror".
While announcing the cross-border raids, the army's Director General of Military Operations, Lt General Ranbir Singh, revealed that he had called his counterpart in Pakistan to inform him of the action. Days later, National Security Advisor Ajit Doval also spoke on the phone to his equivalent, Nasser Khan Janjua.
Pakistan claims India of misrepresenting cross-border firing as raids on terror launch pads. Delhi sources say that the surgical strikes have succeeded in cornering the Pakistani army and strengthening the civilian government, though Prime Minister Nawaz Sharif's office has denied a
newspaper report
that detailed the rift between the establishments after India's military action.
A high-security alert is standard every year for the ongoing festival season, but intel agencies have warned of an outsized attack in Jammu and Kashmir,where security forces have been targeted in five different attacks in just the last week.
The government estimates that there are 250 active terrorists in just the Kashmir Valley.