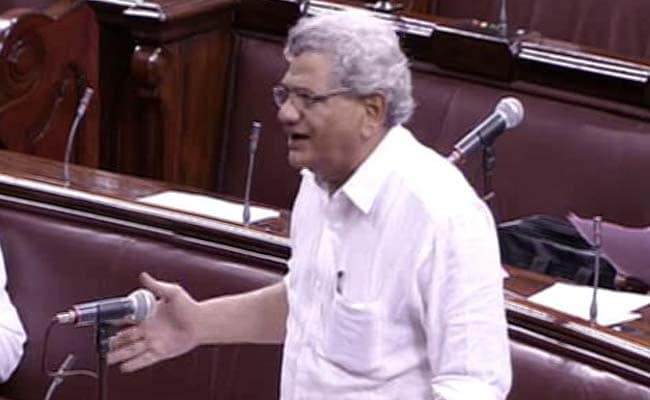 New Delhi:
CPI-M General Secretary Sitaram Yechury on Wednesday urged the central government to work out a political solution to problems in the restive Kashmir Valley.
"We have to end the violence and the current bloodshed in Kashmir. And start a political process to bring an end to the problems of people of Kashmir," Mr Yechury said in the Rajya Sabha during a long debate on the situation in the valley.
"The government must call for an all-party meeting and consult all shades of opinion. What is preventing this government from starting a political process (to resolve the Kashmir problem)?" he asked.
The Communist Party of India-Marxist leader called for ending the use of pellet guns against Kashmiri protesters that has partially or fully blinded hundreds in the valley during the month-long unrest.
"We should stop the use of pellet guns," he said, flashing a picture of a pellet injury victim from Kashmir.
"Why is there a mistrust with the people of Kashmir? If there is a trust deficit, you have to create an environment of trust," Mr Yechury asked.