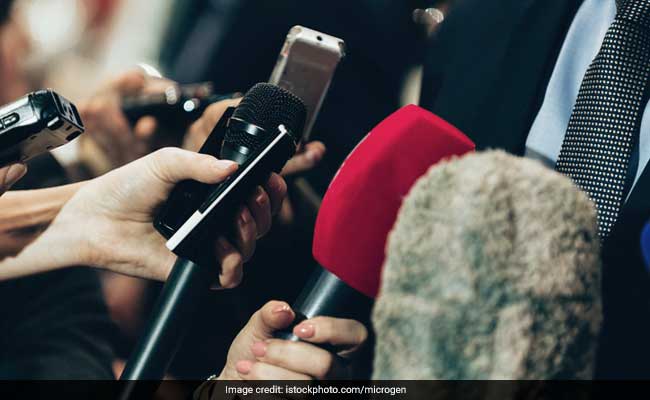 Highlights
Members of Scheduled Castes can no longer be referred to as 'Dalits'
Orders are based on two court verdicts, including Bombay High Court
Ban can affect reporting oppression faced by Scheduled Castes: members
New Delhi:
Members of the Scheduled Castes can no longer be referred to as Dalits, a new order from the Broadcasting ministry has told television channels. In a letter to private television channels on August 7, the ministry said the media "may refrain from using the nomenclature Dalit in compliance with the Bombay High Court order".

While the government orders are based on two court verdicts, the ban has been pulled into controversy, with political leaders and activists saying banning a word does not improve the status of the community.

Members of the community are also worried that the ban can affect reporting on the oppression faced by the Scheduled Castes.

"Just because the word is not used, does not mean the community is not oppressed... the media should definitely continue using the word," said lawmaker Udit Raj.

Arvind Kumar from the Centre for Dalit and Minority Studies pointed that it was "not just a word". "It a whole semantics to it... any word - black, Dalit, OBC, shudra, they all carry some meaning, it also connotes some identity".

Critics say there is a certain ambiguity in the Bombay High court's order. One line of the order said the government can issue "suitable directions" to the media to refrain from using the word. But another line said the ministry should "consider the question of issuing such direction to the media".

The ball had been set rolling this January by an order from the Madhya Pradesh High Court. Responding to a petition, the court had said there was "no doubt" that the word should not be used by the government, as it has not been mentioned in the Constitution.

Referring to the order, the Ministry of Social Justice issued a circular in March, saying all official communication by the Central and state governments should use the term "Scheduled Caste" or its translation.

On June 6, the Bombay High Court referred to this order by the ministry, suggesting that "suitable directions" should be issued to the press council and the media to this effect within 6 weeks - spurring the August 7 order by the government.