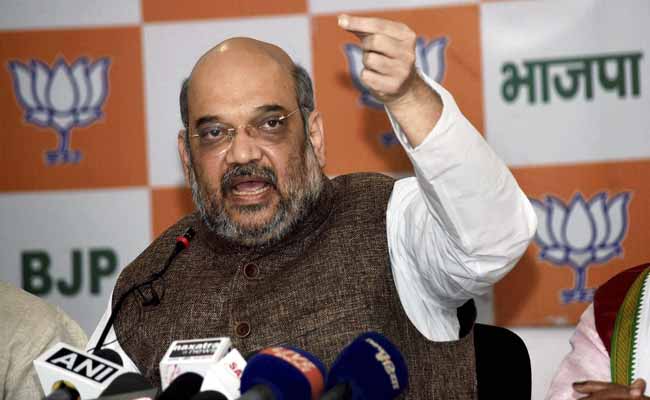 Ahmedabad:
BJP president Amit Shah, in a bid to spread the good work of the Gujarat government, yesterday advised party leaders and workers to remain active on social media. Mr Shah, who is on a visit to his home state of Gujarat, further asked party workers to reach out on people using social media and counter negative propaganda, reported news agency Press Trust of India. He was addressing a meeting of the BJP's social media team in Gujarat, which was also attended by Chief Minister Vijay Rupani, his deputy Nitin Patel and state BJP chief Jitu Vaghani.
Assembly election in Gujarat, where the BJP has been in power for nearly two decades, is set to take place later this year. The BJP chief is an incumbent legislator from Gujarat's Naranpura constituency.
In his address, Mr Shah talked about how party workers must remain alert and active on social media. He said that the party must reach out to people by spreading awareness about the benefits of various schemes and initiatives undertaken by the government on various social media platforms.
Furthermore, the BJP president also asked party leaders to actively counter myths, lies and falsehood spread by the opposition.
After addressing party leaders, Mr Shah also chaired a meeting with senior state leaders to discuss the current political atmosphere and upcoming programmes in Gujarat.
After a hectic campaign schedule in Uttar Pradesh,
Prime Minister Narendra Modi visited the Somnath temple in Gujarat
earlier this week. Prior to his election as Prime Minister, Mr Modi served as Chief Minister of Gujarat for nearly 13 years.
(with inputs from PTI)